'A visual treat to an eye,' says Producer Chandni Soni during first screening of 'Lal Singh Chaddha'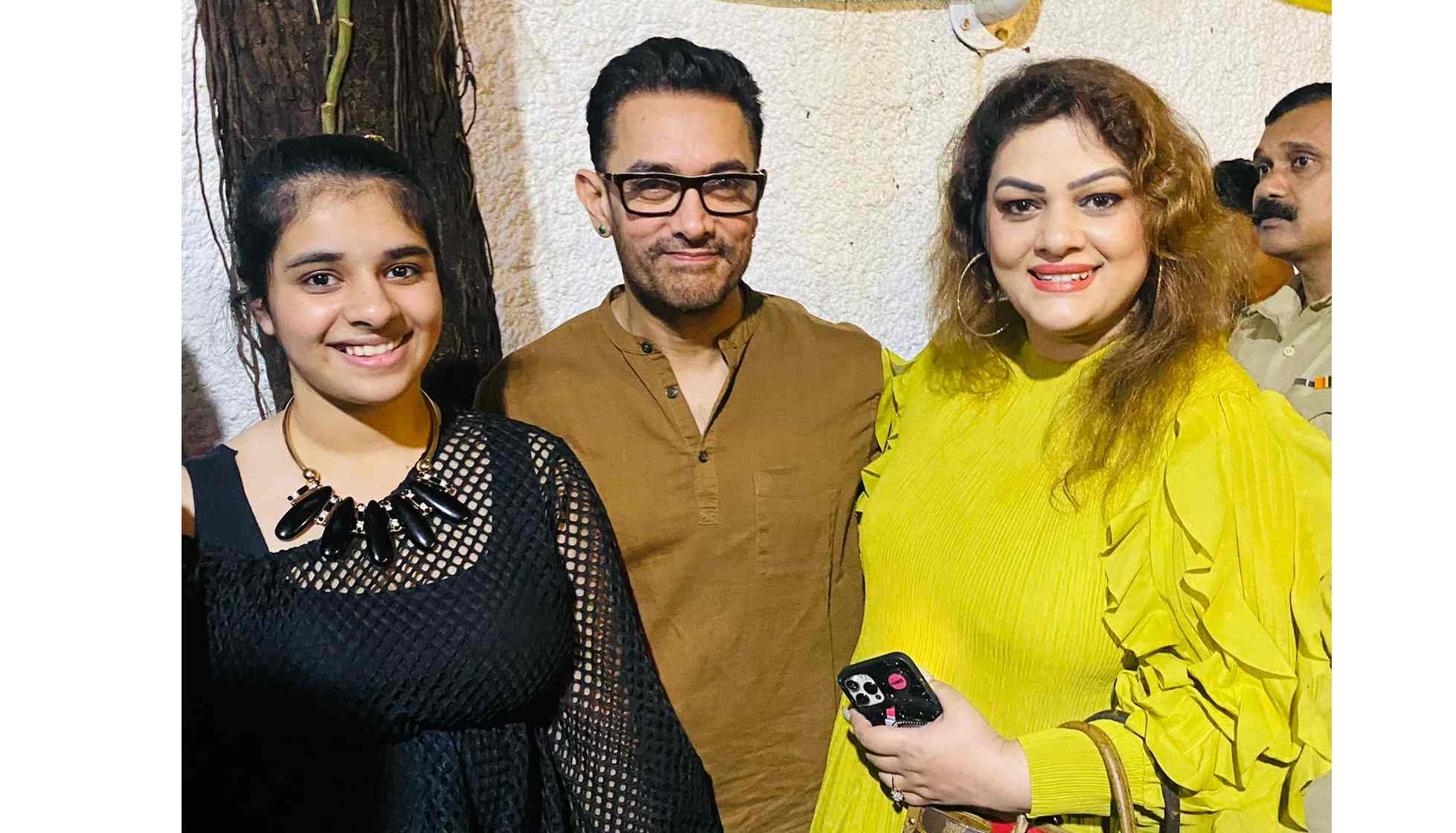 The excitement for Aamir Khan's new movie, 'Lal Singh Chaddha,' is making a buzz around the industry. Its first screening took place at Sunny Sound, Juhu, where all the film's cast were present while many directors and producers made it to the screening. One such Producer who was present and appreciated the film was Chandni Soni. Being a producer, she connected very well with the film's outline. It was hosted by producer and director sandeep singh .
The ace producer really enjoyed the screenplay and especially loved Mona Singh's outstanding performance. Also, she loved Aamir Khan's acting and Kareena Kapoor Khan's glamorous look, and the journey she represented in the film. She got emotionally attached to the mother's story because she herself is a mother. Having a deep understanding of the film, she gave positive feedback and even said that after three years, she had seen a very good movie. Being an Aamir Khan film, she felt he gave complete justice to it and urges people to watch the film as soon as it is released in theatres.
Chandi Soni, who started her journey back in 2019, faced a lot of difficulties as a Producer but facing all the obstacles in life, she reached the top. Her dedication and constant urge to bring better to her viewers kept her moving, and she produced several web series, including Tandoor, Raktanchal, and Nikle Toh Nikal Logey. And she also founded her own production house, Gayatri K Productions. For her remarkable work, she even got felicitated by Top Daily Midday for her thriller web series Raktanchal Season 1 and 2. She has also been an awardee for the Dadasaheb Phalke Iconic Award for her outstanding performance in the entertainment sector.
The Producer is very involved in giving back to the community and not only has a deep understanding of movies and the film industry from her extensive time spent working there. She also represents Vishwamangalya in the industry, an organization that promotes intellectual, spiritual, and cultural development for people of all ages. She has gained the audience's love and appreciation over the years. She is not just a fantastic producer but also a fantastic listener since she takes viewer input to heart and applies it to her upcoming productions. Being a part of the screening, Chandni Soni had a great visual treat and really appreciated the team effort of 'Lal Singh Chaddha.' She wishes the team all the best and hopes the movie breaks all the box office records.