Abhijet Raajput talks about his upcoming Web Series with Radio Current 94.1 FM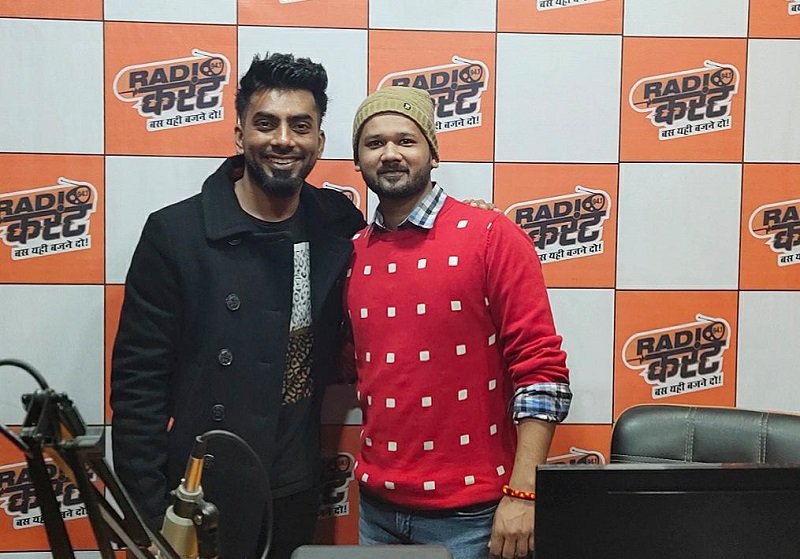 MUMBAI: Music Video Director and Producer Abhijet Raajput who is known for his work on extraordinary music video projects, was recently interviewed by RJ Kapil.
MUMBAI: Abhijet Raajput is one of the most popular Music Video Director of the Indian Music Video Industry who has a number of hit music videos to his credit. He came into limelight after he got to work for the music video "Nakhra by Sarthi K" in India as a Director. Raajput's journey kickstarted on a high note and since then there has been no looking back. His first music video song during his struggling days was Nakhra. He gained popularity when the video went viral. The song gained 1.8 million views on YouTube.
Recently in an Interview with RJ Kapil at Radio Current 94.1 FM Abhijet Raajput revealed that he was working on a new upcoming web series but suddenly the Covid 19 crises gave a Door bell. The director who has already worked for many music labels says "Everything was confirmed the crew, locations and artists but we had to stop it on pre-production as we knew that shooting is impossible at the moment." Raajput's main motive is always to give an International touch to his videos. His vision is taking the Indian Music Video Industry to another level. While talking in the Interview the Director said: "I hope and pray that everything becomes normal, we have to give a lot to the audience."
Follow Abhijet Raajput on Instagram
https://www.instagram.com/abhijetraajput/
Follow Abhijet Raajput on Twitter
https://www.twitter.com/abhijetraajput/