Adil Qadri, Foremost Muslim Entrepreneur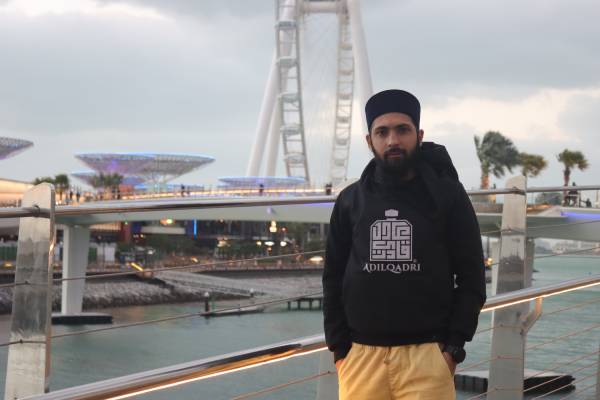 Adil Qadri from Bilimora, Gujarat is a popular sufi singer and a dynamic entrepreneur.
Adil's journey is highly inspiring from being a successful sufi singer to an entrepreneur.
He is a hardcore fashionable wear lover who wants to present people with unique looks.
If you look back at Adil Qadri's journey, You will be encouraged to work on your dreams. At young age Adil's started his business, Now which is one of India's most prominent and luxurious perfume brand.
Adil Qadri is a brand that has gifted us incredible collections of attars like Adilqadri Shanaya, Adilqadri Tabish, Adilqadri leader etc.
Adil Qadri is the epitome of hard work, honesty and success. Whether it was a music line or being an entrepreneur, He always gives his best in everything. Without any godfather in the industry, Adil has made a mark for himself in the entertainment industry and entrepreneurship.
It has been decade since he started his journey of accomplishments and he is unstoppable. Adil wants to produce more such sufi musical gems and marvellous products that his fans and consumers will enjoy.