Aditya Aggarwal personally presents copy of PKG lifestyle top 50 personalities magazine to clients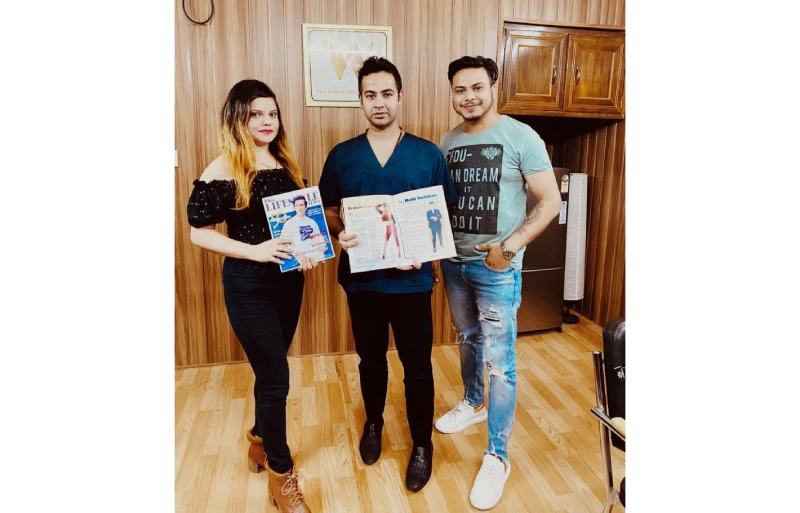 Aditya Aggarwal, founder of PKG lifestyle news decided to personally provide a copy of the first edition of Top 50 magazine to his clients. Recently he visited one of his clients, Mohit Sachadeva who is a cosmetic dentist and oral laser specialist. Mr. Sachadeva is one of the Top 50 personalities featured in the magazine.
Shipra Aggarwal, director of PKG lifestyle was also present at the moment. She said, "Because the magazine was made and published during the second lockdown we hardly got a chance to meet our clients, most of the work was done online or on phone calls. So we decided to pay a visit to some of our clients, just to get their feedback in person."
You can check out the first edition of PKG lifestyle's new top 50 personalities on their website.