Health
Advanced Cosmetic Procedures For Treating Dark Circles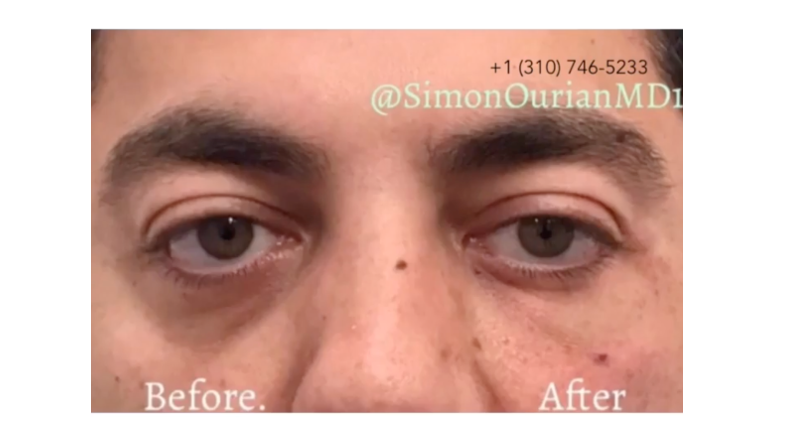 Dark under eye circles can make you look tired, unhealthy, and even older that you really are. Nowadays, innovative cosmetic procedures can reduce dark spots on anyone's face. One of the most popular options out there is visiting Dr. Simon Ourian in Beverly Hills for Hollywood-level procedures.
https://www.instagram.com/p/CE4HN5kHLHk/
A variety of conditions may cause under eye darkness. Lack of adequate sleep is perhaps the most common culprit of dark under-eye circles. Others may notice their under-eyes get darker as they age. Heredity can also cause dark circles on your face, which is a significant threat to your flawlessness—if these dark spots run in your family, the chances are that you can also get dark circles.
Ample sleep, a balanced diet, and regular exercise may help reduce under eye dark circles, but more is needed for individuals with chronic problems.
Fortunately, Dr. Simon Ourian, the Kardashian clan's favorite doctor, has a solution for every beauty issue—yes, under eye darkness included. His solution? A combination of Coolaser and dermal filler injections.
https://www.instagram.com/p/CGFWGwanBVu/
The revolutionary machine, Coolaser, treats various skin conditions: wrinkles, fine lines, sun spots, melasma, and under eye darkness, to name a few. It is pioneered by the celebrity doctor himself, and is only available at Epione Beverly Hills.
Coupled with Neustem dermal filler injections, Dr. Simon Ourian's Coolaser technique minimizes the appearance of under eye darkness incredibly well. A bonus to the effective procedure is that there is almost no downtime to it.
Be amazed with before and after photos on @SimonOurianMD1 and follow him too. Epione Beverly Hills is at 444 N. Camden Drive, Beverly Hills 90210.