Against the wind: Suhail is one of India's youngest budding cricketer.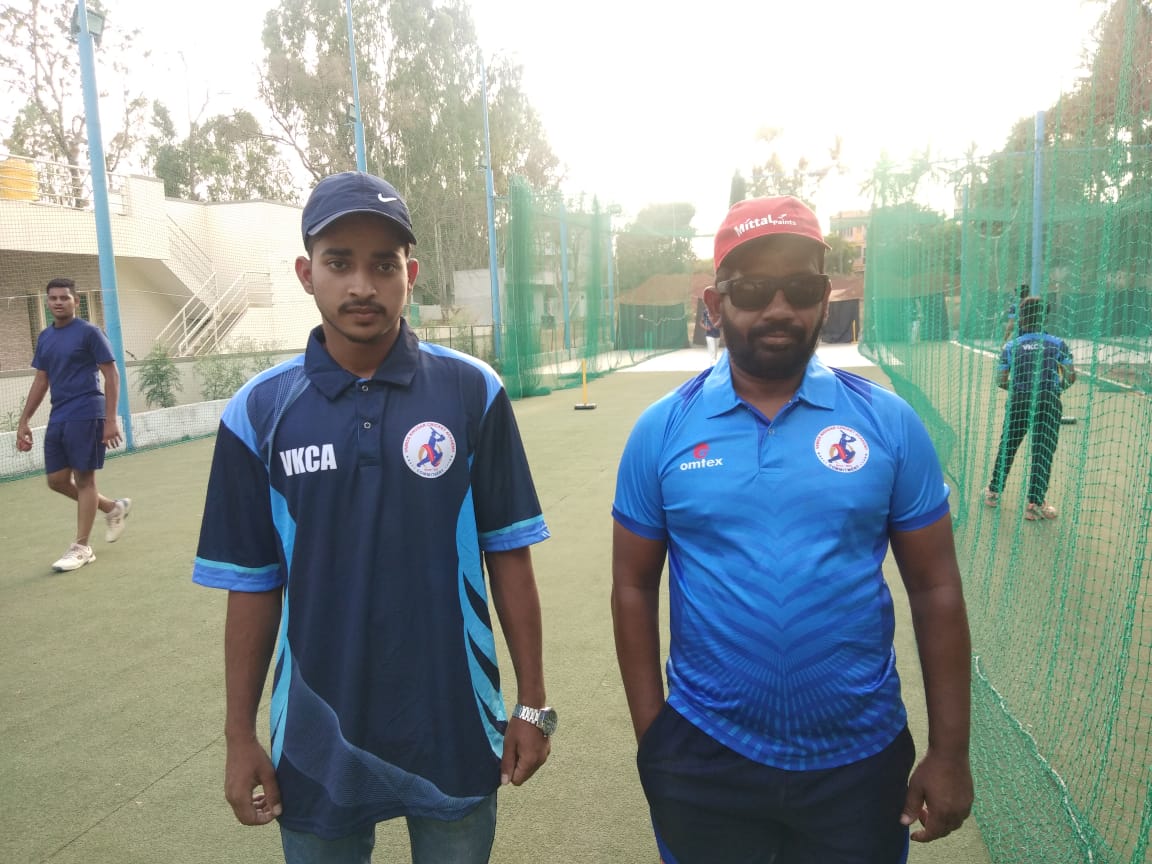 India based young cricketer named Suhail is setting an example by being one of the youngest players on the field. Suhail, at the mere age of 16 is already bagging the praise and appreciation of the fraternity and the media.
After an excellent performance at the Nayab Abbasi Cricket Academy, Suhail has been selected to practise and represent the stellar Vamos Khughar Cricket Academy (Instagram @Vkca_official) in Bangalore. His achievements have a unique mark of sportsmanship. Suhail has recently joined the academy in Bangalore.
He has played many matches under the UPCA out of which 5 matches were for his district team and 3 exemplary matches for the zonal team. Very recently, he qualified for the PKCA tournament and will be displaying his skills there.
It's said that behind every successful player is a dedicated and focused coach. Suhail, too, has been blessed with one such mentor and coach- Jagannath Gode. Jagannath has been a true leader all his life. Jagannath will be acting as Suhail's coach at VKCA, Bangalore.
Jagannath played for the English County for Marylebone Hampstead Cricket Club, London. Anyone under his guidance performs and excels to the best of their qualities.
He represented the Under 19 Nationals. He also coached the team of Karnataka Premier League from 2009 to 2011. His leadership has produced many state players and one IPL player. His constant excellent mentorship will definitely hone the skills of Suhail.
Suhail and his skills have escaped no one's eyes. His performance has also garnered the mentorship and support of Mr Farman Saif of Nasdaa Interiors Private Limited. He is always on the forefront cheering for Suhail.
Suhail has also found the patronage of boxing sports promoter and former international boxer, Mr Amjad Khan and his foundation. Amjad regularly encourages and motivates Suhail to bring out the best in him. His apprenticeship is the highlight.
Suhail is a story of every Indian youngster passionate for cricket. He is an example of relentless passion and the courage to pursue one's goal. He is an inspiration for everyone. He inspires us to look beyond the pitfalls and go against the wind. Such talent should be taken care of and should be supported so that it reaches its full bloom.