AirTalk Wireless: Providing the above edge Broad Band & communication services to American Households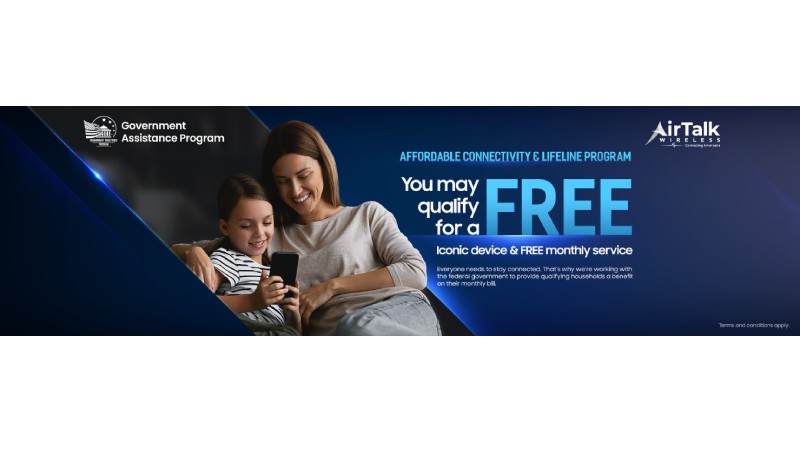 GPS, short for Global Positioning System, is now often used in modern life, yet it can be inaccurate in urban areas by several metres. A terrestrial positioning system based on current telecommunications networks has now been discovered by a team of Dutch researchers, and it can provide geolocation data in urban areas that is accurate to within 10 cm. One of the similar domain product or technology is Ethernet. As with all communication networks, Ethernet keeps accelerating with time. A subtype of Ethernet networks known as Time-Triggered Ethernet (TTE) has arisen in recent years. TTE networks are designed with accurate signal timing in mind. To guarantee that information reaches exactly when it should, redundant channels and cautious switching are used. Now is the age of wireless functionalities. Every appliance, products and even the utensils are used wireless, because of the technology advancements.
Modern telecommunication focuses on the challenges of sending huge amounts of data over great distances without suffering detrimental loss from noise and interference. Modern digital telecommunications systems' fundamental parts must be able to transmit radio, television, data, and voice signals. In the modern era many of the top companies are working in the domain of telecommunication and one of the leaders in the space is AirTalk Wireless. The telecommunication company mentioned is redefining the telecom sector with their cutting-edge technology and creative solutions while giving clients unmatched access to dependable service and reasonably priced devices. AirTalk Wireless is pushing the limits of what is feasible in the telecommunications sector, from their cutting-edge network services to their dedication to client happiness.
To assist low-income families in getting free access to wireless phones and services, AirTalk Wireless, a recipient of the Federal Universal Service Fund, aids through the Lifeline and Affordable Connectivity Programs. AirTalk Wireless was established in 1999 and has been providing No Contract service to qualified customers. As an FCC-licensed Eligible Telecommunication Carrier (ETC), AirTalk provides Lifeline, Affordable Connectivity, and Emergency Broadband Service to qualified clients across America, administers this government aid program.
The company gave a free phone and unlimited data to American households that qualify for the government-funded assistance program. Eligibility requirements are set by the state where the service was provided and were based on a person's participation in state, Federal support programs. The service was limited to a single person per household. The free phone and cell service includes unlimited calling, texting, and high-speed 4G data. AirTalk Wireless is one of the leading service providers of the Lifeline and Affordable Connectivity Program (ACP). With many years of experience in the wireless industry, AirTalk has continued to provide outstanding devices and services to eligible customers.
AirTalk Wireless is an ETC (Eligible Telecommunications Carrier)/MVNO (Mobile Virtual Network Operator) & DBA of AirVoice Wireless who offers deeply discounted mobile devices and plans to individuals. AirTalk Wireless is a mobile virtual network operator that offers free mobile devices to people who qualify for the program. AirTalk and its partners have provided federal benefits to hundreds of thousands of satisfied customers for over 10 years. AirTalk also offers its customers other services such as BYON, upgrade device options, and international calling. HTH Communications is the parent company of AirTalk Wireless. AirTalk Wireless is a part of Cintex Wireless and New Phone Wireless. HTH Communications is a major mobile device distributor in the United States. It was founded in 2008 to offer cost-effective, creative supply chain solutions to mobile device carriers, manufacturers, retailers, insurance providers and corporate enterprises.
The company has developed innovative products and services to meet the needs of its customers. AirTalk Wireless's technology solutions are designed to make the most of the wireless network in the nation. It also offers various brands of phones and gadgets.