Ajay Maan takes "The road not taken" in real life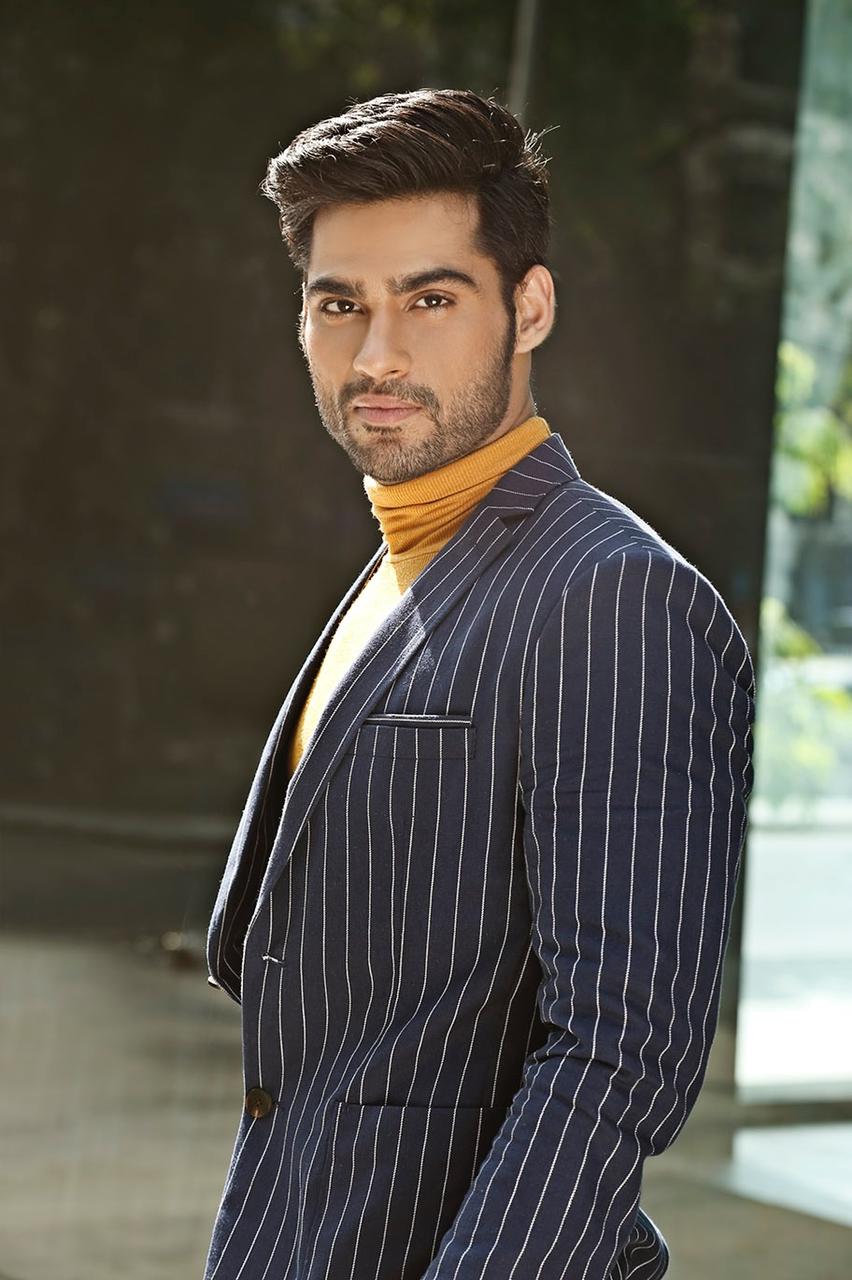 Not everyone wants to blindly be a part of the world's rat- race. Rot learning the system to get a nine to five job is not everyone's aim. There are few who want to break this conventional chain and stand out in life. One such man is Ajay Maan, an emerging actor trying to make a significant mark in the entertainment industry.
Staying in the city of dreams "Bombay" for the last six years, Ajay is too an actor with dreams. However, he just doesn't live with these dreams, he works hard to fulfill the dream. Ajay's pious love for acting drew him to this field and he certainly knew this is it. Acting is his Plan A and even his PLAN B is to make this PLAN A work. He feels acting is the most natural thing he can do and that is why he has chosen this path. He completed his academic graduation from his home state with an impressive rank in his state and the country. Owing to this excellence in academics, his family always supported him, and even after Ajay completed his graduation and chose to pursue the "road not taken", his family was with him. He shifted to Bombay to work on his skills and started learning acting from Film Mathur Acting Classes. He practiced acting for over a year there, did many theatres, and even appeared in a couple of films. He made his digital debut with the role of Naman in the short film " Sorry" produced by Pocket Films-Indian Short Film. After that, he even bagged a role in Mirza Javed Ali's "The Forgotten". Like this, he has been on and off several films. However, he is still looking for that one perfect script that will make his mark.
Ajay believes that nothing happens before time and thus he is being patient about time. However, till his time comes he wants to work his blood and sweat off. He doesn't have any powerful contacts in the industry but he never complains about that. He feels that not having contacts is his excuse to work harder. He has learned this from his mother, who is also his inspiration. His mother has worked throughout her life without complaints just to give the family a good life. That is exactly what he wants to do: to have a good life by working hard without complaining. Not only brushing up his skills in acting, but he also loves to keep him grounded with other works. He is a fitness freak and a sports geek as well. He plays basketball and football and gives equal importance to his fitness and health. He also enjoys his time painting out his mind on the canvas. He also plays the piano and is learning guitar. He loves doing all of these activities because he is passionate about these things. These happen naturally and there is never pressure. Being natural is thus the principle of Ajay's life, be it acting or his leisurely activities.
Ajay also shared that he does not have a particular favorite actor but he has several favorite acts. He worships the art and draws inspiration from that art. From the artists, he takes motivation to have patience never stop hustling for his goals!