Alessia Vernazza looks sensational in her Black Chanel Bag and High Boots as she poses in LA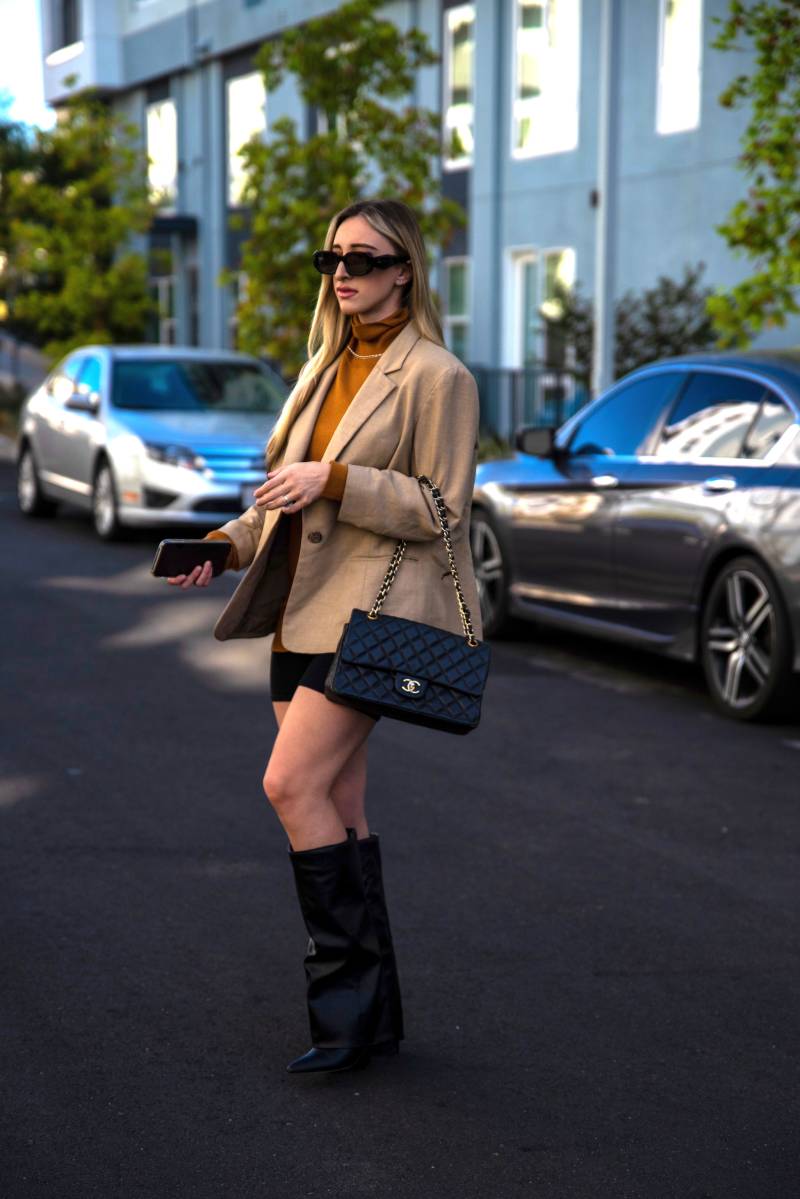 Alessia looked nothing short of sensational as she's spotted heading out of her home in Los Angeles, CA.
The Influencer, 22, dressed up to impress in a very Chic English Look with a Brown Blazer and a darker Brown Turtle Neck to compliment.
The beauty turned up her heat by elevating her frame of eye catching black boots and accessorized with a Black Vintage Chanel Bag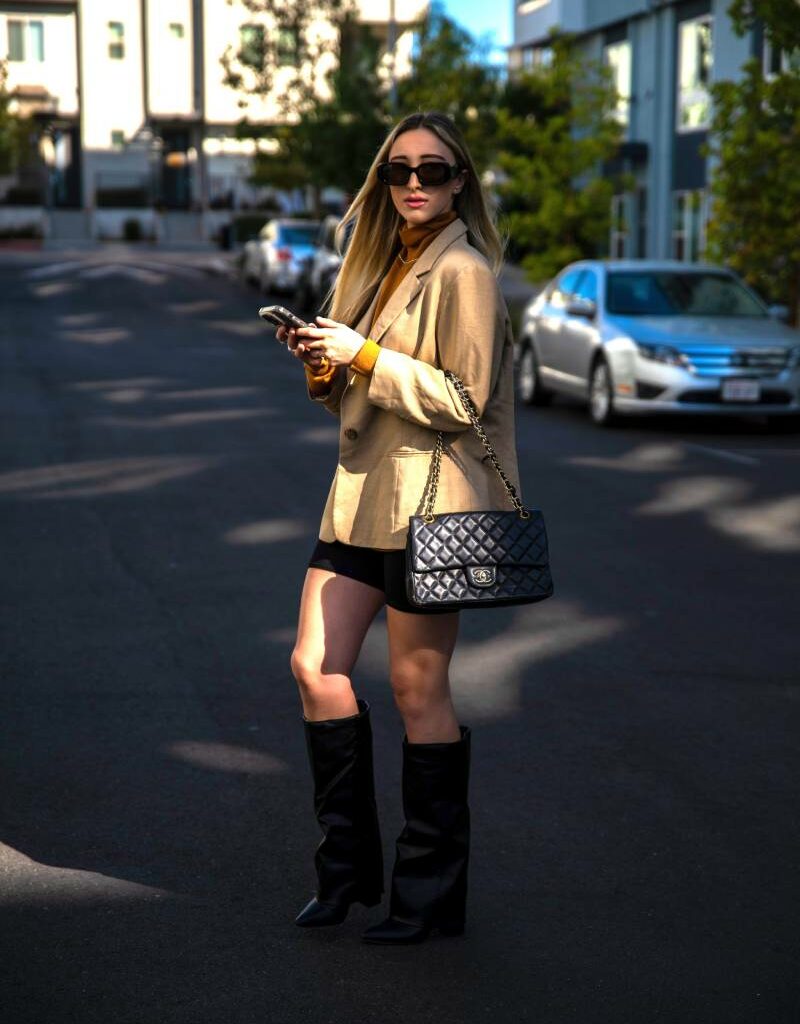 The Influencer Sensation styled her long hair in front of her from a centre parting and choosing to wear some Black Prada Sunglasses with her Silver Vancleef Bracelet and Cartier juste un clou Bracelet to pull the whole look together.
The owner of The HQ Agency oozed with confidence as she was strolling across the street heading towards her car. We asked her where she was headed and she said "she was headed to a meeting brunch… exciting things coming for The HQ Agency so keep an eye out"
Keep an eye out for more Alessia Vernazza Looks and Trends @alessia.vernazza