Anonymous Artist Behind "Criss Bellini" Creates Art for People Who Don't Settle For Mediocrity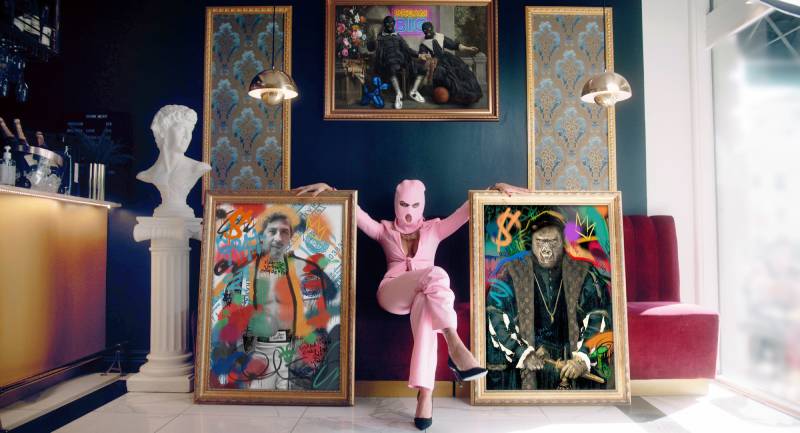 Creating a masterpiece takes time, and owning one is an opportunity most people don't have. Through an exclusive interview, we found out the masterful, anonymous artist behind the Criss Bellini brand creates art for people who don't settle for mediocrity.
The artist behind the brand got fed up choosing between cheap posters and overpriced artworks. He decided to find a middle ground. Most people don't like buying expensive artworks that are mass-produced. Criss Bellini masterpieces are hand-produced and then photographed, turning them into digital versions. His art style varies, as he mixes digital and traditional art, old paintings, hip-hop culture, inspirational quotes, and more to create something unique. No matter what piece it is, the works are only available on the Criss Bellini website.
Purchasing a Criss Bellini piece gives you a unique opportunity to own elegant wall art at affordable prices. These masterpieces are completely different from the mass productions you find out there. The artist limits the artwork to only 250 editions. When the artworks are sold out, he doesn't restock them. He also doesn't do wholesale. The Criss Bellini has quickly gained popularity as evidenced by the fact it did over 1 million euros in sales in year one and has already passed seven figures just seven months into year two.
To view the amazing Criss Bellini art, click on the links to the website and Instagram.
What Inspired the Artist to Create the Criss Bellini Brand?
The anonymous artist behind Criss Bellini pursued this path to overcome poverty, stop relying on government welfare, and move away from hanging out with the wrong crowd. Art was an escape and a positive outlet, and the fact that art allowed this painter to earn a living was a bonus. The anonymous artist is driven and creative and is hungry for more.
How Criss Bellini Art Influences People's Lives
Criss Bellini art pieces are cool, affordable, and produced in limited editions. This makes them rare, and thus more valuable. The brand is his work to motivate people. Most of the art he makes is motivational, some with clear massages and some that you have to explore a little more deeply. Placing unique pieces of art on your wall can be motivating each time you see them.
The Artist's Advice to Upcoming Creatives
Criss Bellini's main advice to upcoming artists is to believe in your dreams and not give up. It sounds like a cliché, but that's what works. Before creating the brand, he ran two businesses and failed. However, the advice he got from a great artist and mentor was to never give up. He stuck to his guns, and it eventually worked.
If you're an up-and-coming artist, you should also devise your own unique style. For example, pieces from Criss Bellini mix traditional and digital art to create unique masterpieces. Furthermore, he only produces a limited amount of his unique artworks.
Check out the Criss Bellini official website, where you can buy one of the brand's paintings, which are delivered around the world. You can also explore the brand's Instagram handle to see the unique art pieces created for people who don't settle for mediocrity.