Prepare to Move to the Bahamas With Advice From Realtors at Better Homes and Gardens Real Estate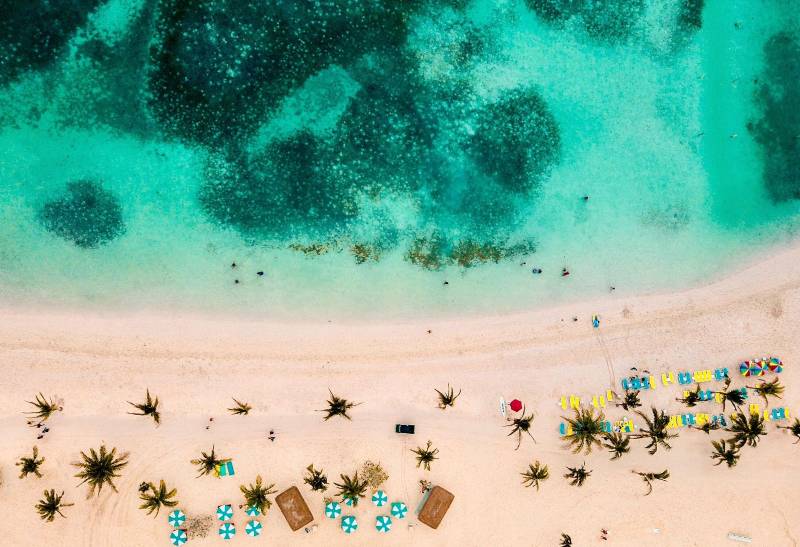 If you're considering an overseas move to a beautiful, tropical island with clear water, The Bahamas should be at the top of your list. Located just north of Cuba, this iconic archipelagic state consists of 700 islands, with a population of about 395,000 people inhabiting 29 of those islands.
As a hot tourist destination, The Bahamas certainly has a lot to offer, and many of those benefits make a permanent move here an incredibly tempting prospect.
Expats from all over the world have found a new home in The Bahamas over recent years.
Here are some of the key benefits of living in The Bahamas according to their experiences:
Low taxes
Advanced healthcare
Countless areas of natural beauty
An average 300 days of sunshine each year
Stable real estate markets
Direct flights from the US
If you're considering a move here then you're certainly in good company. To help you decide whether this is the right lifestyle for you, let's explore why you should live there, where you should settle down, how to buy property and what the cost of living will be.
Where should you live in The Bahamas?
As mentioned, The Bahamas spans 700 islands, but only 29 of those islands are permanently inhabited. Still, given that you're new to The Bahamas and what it has to offer, even this smaller selection can seem like a lot to wrap your head around.
These wide-ranging offerings ensure that The Bahamian lifestyle has something to offer everyone. Of those 29 islands, there are clear favorites among the expat community. Here are 3 popular islands you may want to consider as a new place to call home:
1. 
Nassau: Home to 70% of the country's population (around 255,000), the Bahamian capital, Nassau, is situated on the Island of New Providence. Famed for its hilly landscape and striking beaches, including the iconic Cable Beach, this location's popularity does come with a higher price tag, but those looking to get stuck into the heart of city culture with the benefits of a small-town feel will certainly feel at home here.
2. Paradise Island: Formerly known as the less flattering 'hog island,' Paradise Island spans just 685 acres, yet still packs a surprising punch with 18-hole golf courses, some of the most popular resorts in The Bahamas, and countless attractions for family fun. Unsurprisingly, this location also hosts some of the most luxurious properties, including beach houses, waterfront apartments, and more.
3. The Exumas: Made up of 365 islands including Great Exumas and The Exuma Cays, The Exumas are one of the most alluring destinations in The Bahamas, especially from a real estate perspective. Offering a chance to embrace the true quiet-life, these destinations offer secluded white sand beaches and crystal waters galore, all with the benefit of oceanfront condos, luxury boutique resorts, and beach houses that you'd struggle to beat.
These are just a handful of the striking locations offered. Other hot locations you might want to consider include Eleuthera, Grand Bahama Island, and more.
Buying property in The Bahamas.
If you want to enjoy the Bahamian lifestyle, you need to buy property.
The first thing to note in this sense is that the quest for Bahamian citizenship is long, and is only granted once you've been a legal resident for at least ten years.
However, there are no restrictions on foreigners buying property in The Bahamas, and licenses are only necessary if you're purchasing more than 2 acres or are intending to rent. After purchase, you're eligible to apply for a home owner's resident card which ensures hassle-free travel across the islands and offers many of the benefits that residency itself can provide.
The buying process is relatively simple, though non-Bahamian residents should register their purchase with Exchange Control at the Central Bank of The Bahamas to ensure that they're able to remit the net proceeds of any future sales outside of The Bahamas in the same currency as their original investment.
A real estate agent is ideally poised to offer advice surrounding these legal considerations, as well as providing advice surrounding location and added costs including stamp duty, legal fees, and property tax, all of which overseas buyers must adhere to.
The cost of living in The Bahamas.
Property prices in The Bahamas are slightly lower than in the US, with even a property in a popular area like Nassau generally costing around 50% less to purchase. Rent, too, is typically 10% lower here, but this is unfortunately not representative of lifestyle costs in The Bahamas overall. With regards to bills and utilities, costs are significantly higher than in the US or Canada, with monthly bills of around $250-$300 a standard for even modest apartments – around 80% higher than in the US. According to Numbeo, the cost of living in The Bahamas is actually around 16% higher than the US on average. In fact, The Bahamas rates above even Japan on the cost of living index.
Luckily, these costs do balance themselves with benefits like more affordable education and, most notably, next to no taxes on citizens or residents. Rather than income tax, estate tax, and corporate and capital gains taxes, it's only necessary to pay mandatory payroll tax and value-added tax on specific items. This, alongside more affordable housing in most cases, is largely to thank for the popularity of The Bahamas despite potentially higher costs upfront.
Working in The Bahamas.
The best way to find work in The Bahamas is to seek a direct transfer from an existing employer, in which case your employer will also need to pay for and arrange a work permit.
If this isn't an option, there are typically jobs available in the top two industries within The Bahamas: international banking and tourism. However, you will have to compete with locals, in light of government drives for local employment. Ideally, it's worth bringing a skill set to The Bahamas that local residents are less likely to have such as skilled labor jobs like carpentry.
Settle Down in The Bahamas with Better Homes and Gardens Real Estate.
Now that you know how to prepare for a move overseas to The Bahamas, it's time to work with a professional to help you find and secure the best real estate in the location of your choice.
There's no question that The Bahamas has it all, and our team at Better Homes and Gardens Real Estate has the knowledge you need to start living your dream life.