Apple, Microsoft, and Google plan to support passwordless sign-in standard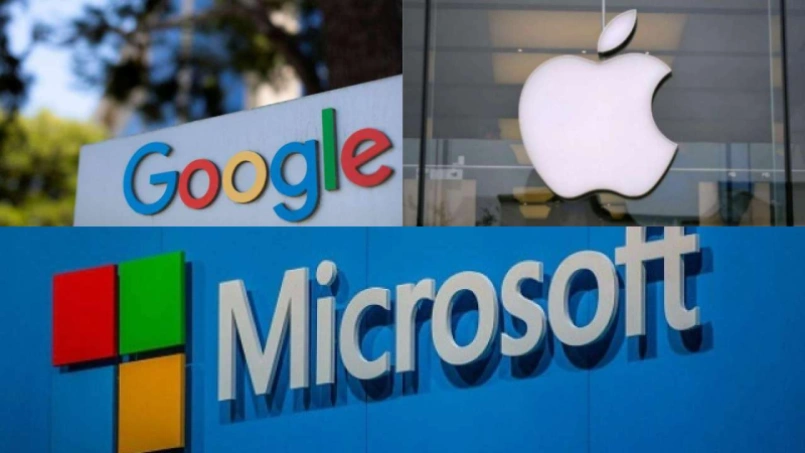 Apple, Google, and Microsoft today declared plans to extend support for a common passwordless sign-in standard made by the FIDO Alliance and the World Wide Web Consortium.
The new ability will permit websites and apps to offer predictable, secure, and simple passwordless sign-ins to consumers across gadgets and platforms.
The expanded standards-based capabilities will empower websites and apps to offer an end-to-end passwordless option. Users will sign in through the same action that they take on multiple times every day to unlock their gadgets, like a simple verification of their fingerprint or face, or a gadget PIN.
This new methodology safeguards against phishing and sign-in will be radically safer when contrasted with passwords and legacy multi-factor technologies, for example, one-time passcodes sent over SMS.
There a two new capabilities available for users it, first and foremost, permit clients to automatically access their FIDO sign-in credentials (referred to by some as a "passkey") on a considerable lot of their gadgets, even new ones, without having to re-enroll every account.
Besides, it enables users to use FIDO authentication on their cell phone to sign-in to an app or website on a close by gadget, no matter what the OS platform or browser they are running.
As well as working with a superior user experience, the expansive support of this standards-based approach will enable service providers to offer FIDO credentials without requiring passwords as an elective sign-in or account recovery method.
These new abilities are supposed to become available across Apple, Google, and Microsoft platforms throughout the coming year.
Andrew Shikiar, executive director and CMO of the FIDO Alliance said, "Ubiquity and usability are critical to seeing multi-factor authentication adopted at scale, and we applaud Apple, Google and Microsoft for helping make this objective a reality by committing to support this user-friendly innovation in their platforms and products.
"This new capability stands to usher in a new wave of low-friction FIDO implementations alongside the ongoing and growing utilization of security keys – giving service providers a full range of options for deploying modern, phishing-resistant authentication."
Kurt Knight, senior director of platform product marketing at Apple said, "Working with the industry to establish new, more secure sign-in methods that offer better protection and eliminate the vulnerabilities of passwords is central to our commitment to building products that offer maximum security and a transparent user experience — all with the goal of keeping users' personal information safe."
Mark Risher, senior director of product management at Google said, "For Google, it represents nearly a decade of work we've done alongside FIDO, as part of our continued innovation towards a passwordless future."
Alex Simons, corporate vice president, identity program management at Microsoft said, "By working together as a community across platforms, we can at last achieve this vision and make significant progress toward eliminating passwords. We see a bright future for FIDO-based credentials in both consumer and enterprise scenarios and will continue to build support across Microsoft apps and services."