How To Enhance Internet Speed On Your Mobile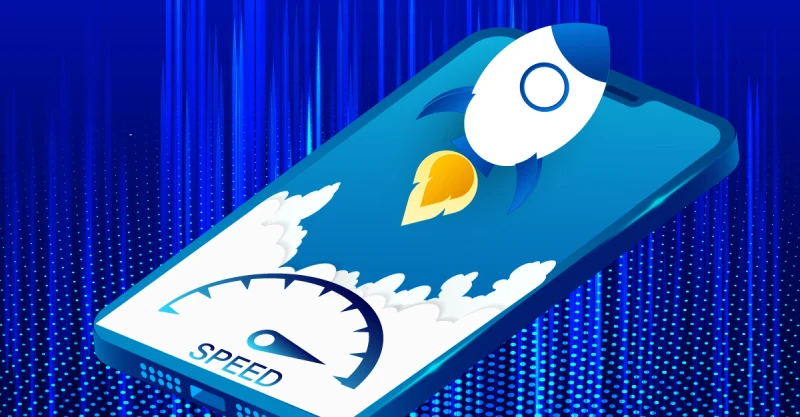 This decade is all about ultra-high speeds. Nobody has time to slow down and nobody wishes their phone to have an internet connection that is unstable or slow. Has it ever happened to you that you opened a really great cooking tutorial on Youtube but the video just kept buffering?
Or that online shopping site that takes forever to load? Nothing can ruin your mood like a slow internet connection. This is why you can try a few tricks here and there to enhance the internet speed.
The global average speed of downloading is 35.96 Mbps on mobile devices. So how do you speed up the mobile data? Read this guide here!
1. Reset the network setting
This is often a big problem that stays hidden in your phone. Your network settings might be set to an automatic one by default and this can cause your internet to become slow. In order to stop this, you have to reset the network settings.
Go to settings, then mobile networks, network operator, and there will be an option of selecting automatically. Turn off this option and manually look for your internet service provider on your phone.
2. Clear cache
Another good hack to increase the internet speed is to clear up your cache. This not only speeds up your mobile network but also clears up quite a bit of space on your phone. You might notice a slow network connection if the cache has not been cleared in a long time.
So remember to periodically open your cache by going to the phone settings and clearing it from time to time. If you've never tried this method, give it a shot. It's definitely worth it.
3. Restart your phone
Restarting your phone might sound like a useless hack but it really does work wonders at times. All you have to do is press down on the power button of your phone and select the restart option. Your phone will automatically restart and you'll notice that your internet connection is much faster.
Otherwise, you can even power off your phone and then manually power it on again. This method can also sort out how to make the 4G faster on both Android and ios phones.
4. Clear the data-draining apps
Even when you don't use some particular apps, they can stay active in the background and drain all your data. So it's necessary to switch off these apps so that you can have a better browsing experience.
On your phone, go to settings, and then choose the cellular data section. Scroll down to see the period in which your data was drained the most. Tap on reset so that you can figure out which apps to use less in your next billing cycle.
5. Change your mobile plan
If no method works out for you, it's best to change your current network service provider and choose another one. For example, Optus mobile plans have all the services in just one place. You can go for monthly SIM plans or even go for a family plan for all the members in your house.
If you wish, you can even purchase a new phone and pair it with one of the SIM plans of Optus. Pay the entire thing off in installments and enjoy smooth and high-speed internet.
6. Remove unwanted ads
Unwanted ads can not only interrupt whatever activity you are doing but also slow down your internet. Many advertisements especially use a lot more data when they show up on your browsing pages.
You can install a suitable ad-blocking browser, such as Opera, and block all unwanted ads to ensure that you are uninterrupted when you surf the internet. There are other anti-virus ad-blocking networks too, that you can install.
7. Delete unused apps
Do you still have apps that you had installed many months back but stopped using after just a week or two? It's time to delete them. These unused apps consume a lot of your RAM and storage space and even hamper the internet speed.
Therefore, uninstall all the apps that you don't currently need or have never opened. This will remove all problems related to a patchy internet connection.
Over to you…
You can use any of these tips to optimize your mobile data and connection. If everything else fails, you must visit a professional and get them to take a look at your phone.