Arab Nations Reunite: Syria's Reinstatement to the Arab League Sparks Debate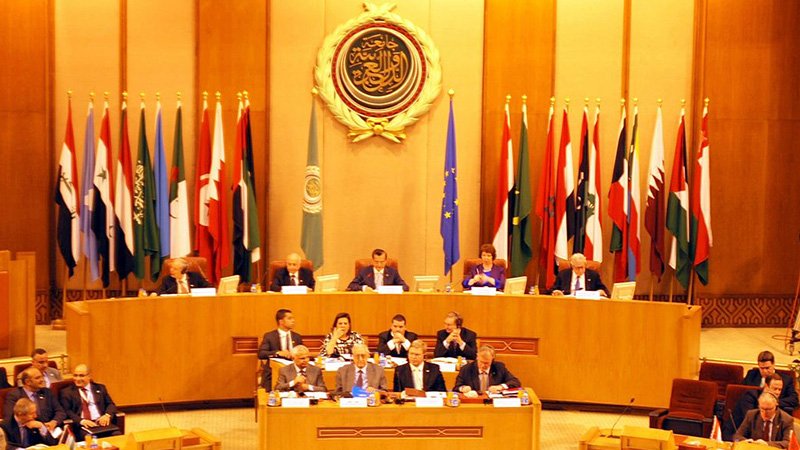 Nine Arab nations' delegations are currently in Saudi Arabia to discuss the possibility of Syria's return to the Arab League and normalizing relations with it.
At Saudi Arabia's request, ministers and other top officials from Bahrain, Kuwait, Oman, Qatar, Saudi Arabia, the United Arab Emirates, Egypt, Iraq, and Jordan were scheduled to meet on Friday.
After President Bashar al-Assad's government launched a bloody crackdown on pro-democracy protests in 2011, Syria was suspended from the Arab League.
Due to the 12-year war, which has resulted in the deaths of more than half a million people and the exodus of approximately half of Syria's pre-war population, Al-Assad has been shunned by many nations in the Middle East. He is also regarded as a pariah by Western nations.
Saudi Arabia, which has resisted normalization with al-Assad for a long time, stated that a new approach with Damascus was required after a rapprochement with Iran, Syria's most important regional ally.
In a landmark visit on Wednesday, Riyadh invited Syrian Foreign Minister Faisal Mekdad for talks, and the two countries agreed to reopen their embassies soon.
For the first time since the start of the war, flights and consular services are beginning to resume in Damascus and Riyadh.
"Wishful thinking"
Protests from Western capitals are likely to follow any suggestion to reinstate Syria in the 22-member Arab League, whose next meeting is scheduled for May in Saudi Arabia.
On the other hand, on Thursday, Qatar's prime minister denied that Syria might rejoin the Arab League.
In an interview with television, Sheikh Mohammed bin Abdulrahman bin Jassim Al Thani stated, "There is nothing proposed, it is all speculation."
Abdulaziz Alghashian, a Saudi foreign policy analyst, stated that anticipating a "smooth entry for Syria back into the Arab League will be very much wishful thinking".
"There is still a lot of water to go under the bridge. A lot of people haven't forgotten what Assad has done," he told Al Jazeera from Riyadh.
Alghashian, on the other hand, stated that many Arabs, particularly ruling elites, want to "reintegrate Syria into the Arab fold in order for regional projects to continue."
The Saudi initiative to diversify, privatize the economy, and reduce the country's reliance on oil, Vision 2030, should be viewed as part of Saudi Arabia's interest in reestablishing ties.
"They're trying to create a more investment-friendly environment for foreign direct investment, and that is really at the core of the Saudi ruling elite's decision," said Alghashian.
Following the historic, Chinese-brokered announcement on March 10 that Saudi Arabia and Iran would resume ties, seven years after an acrimonious split, the Jeddah meeting is one of several initiatives.
A Saudi-led coalition and Iran-backed Houthi rebels began exchanging nearly 900 prisoners from Yemen's civil war when the first flight left the rebel-controlled capital of Sanaa earlier on Friday.
This week, the Saudi ambassador to Yemen met with Houthi rebels supported by Iran to try to end the devastating civil war that has raged since the Saudi-led military intervention began in 2015.