Arham Muhammad's Ground-Breaking AI Automation Tools Set to Improve Advertising Industry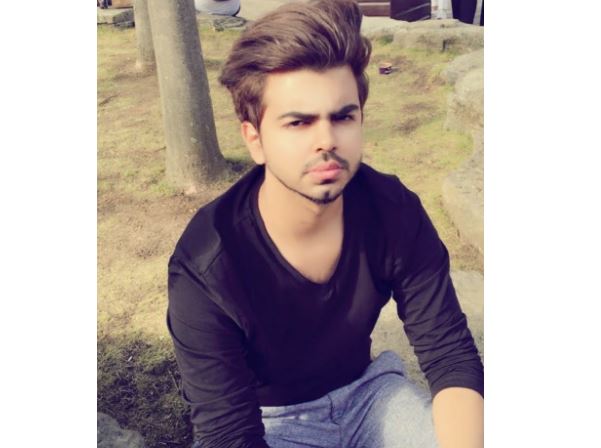 Entrepreneur and AI, automation, and marketing guru Arham Muhammad's ground-breaking innovations are set to make advertisers and digital marketers' lives easier.
AI and automation have become a part of modern life, with more and more companies opting to automate repetitive processes. Advertising and digital businesses, especially, need to leverage the power of automation and AI to stay competitive and drive margins. Advertising expert and CEO of a global marketing powerhouse, Arham Muhammad is no stranger to the planning and development of artificial intelligence automation tools. He's been developing his skills in computers, automation, cybersecurity, cyber forensics, and reverse engineering from an early age.
He has identified vulnerabilities on some of the worlds' most well-known platforms, such as EA, AOL, ESPN, and Microsoft. He has also occasionally pen tested applications and written proofs of concepts.
Today, apart from helping businesses scale to 9 figures and above, Arham is involved with the planning and developing AI automation technologies. "I am currently focused on direct-response advertising and revenue scaling," said Arham, "automating this part of the business entirely in the coming months to ensure every minute in the business is made good use of. There are just too many repetitive, time-consuming tasks in the digital and advertising business that could be done automatically, so my focus is on the planning and development of major automation tools involving artificial intelligence."
Arham's media company assisted some of the biggest celebrities, public figures, and influencers to build and monetize their brands. "Much of it was revolved around helping businesses and people 10X their profits and helping them scale their brand reachability. When we work with public personas to scale their brands, we have often dominated the influencer space with the majority market share across Twitter, Facebook, and Instagram."
One of Arham's campaigns focused on creating and executing a marketing video gig, which helped his client gain 3 billion views and drove over 100M hits across the internet in a single month.
Arham's expertise goes even further than advertising, though. He's also helped turn struggling businesses around and achieve over $100K in revenue in a single day during one of the most competitive times of the year. "I learned through both practice and failures what works and what doesn't," said Arham. "As an entrepreneur, you have to continually evolve and think on your feet to survive in a world that is rapidly changing. If your business fails, you have to take a step back and take a realistic look at what is causing the failure. Most often, a fresh pair of eyes can do wonders since most entrepreneurs get too engrossed with their 'business baby.'"
Failure is no stranger to Arham. During his teenage years, he dreamt of dominating the social media sphere and building an interest-based social media platform known as Zstash. Unfortunately, it proved difficult for a teenager to gain investors and capital in his country of birth, Pakistan. "I was very disappointed when I realized the business concept was going to fail. It was my first business, and though I was only a teenager, I wanted it to succeed so badly so that I could buy a house for my family and improve our living conditions."
However, he doesn't believe in giving up. "Between my 18th and 20th birthday, I felt as if my whole world was just falling apart and that I would never be able to make my dreams a reality. Yet, I knew failure was not an option. After Zstash, I started working on a new business concept, which I executed in 2012."
Arham's third business is today a success story and a 9-figure advertising powerhouse.
During the little free time that Arham has, he prefers to read and learn new skills. "I read mostly about business and technology, especially AI and automation tech," he said. "I am obsessed with artificial intelligence. I love how AI can help us achieve incredible precision and accuracy, speed up execution to solve the most complex of tasks, and reduce the rate of errors."