Bangabandhu Gold Cup 2020: Schedule, Fixtures, Venue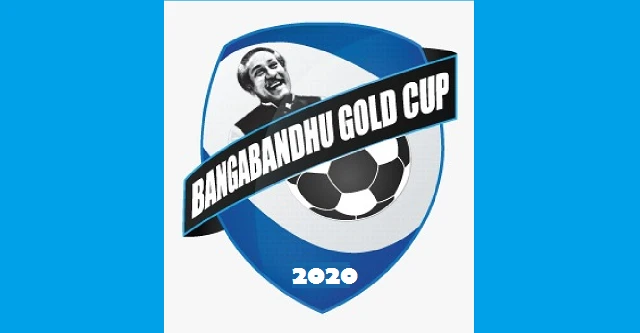 The 2020 Bangabandhu Gold Cup or just 2020 Bangabandhu Cup will be the sixth edition of the competition, with six teams competing from 15 to 25 January 2020. Bangabandhu Cup 2020 is an international football competition organized and hosted by the Bangladesh Football Federation (BFF) as a name of tribute to Father of the Nation Bangabandhu Sheik Mujibur Rahman.
Palestine are the defending champions. They lifted the trophy by beating Tajikistan 4–3 in a penalty shoot-out after regulation time and additional time finished in a 0–0 draw on 12 October 2018.
The draw was held on 4 January 2020 at 12:00 BST at Pan Pacific Hotel Sonargaon in Dhaka. The 6 teams were drawn into 2 groups of 3, by selecting one team from every one of the 3 ranked pots.
All matches held at the Bangabandhu National Stadium, Dhaka, Bangladesh.
2020 Bangabandhu Gold Cup Groups
| | |
| --- | --- |
| Group A | Group B |
| Palestine | Burundi |
| Bangladesh | Mauritius |
| Sri Lanka | Seychelles |
2020 Bangabandhu Gold Cup Fixtures
Times listed are in GMT
| | | | | |
| --- | --- | --- | --- | --- |
| Date | Time | Group | Matchup | Venue |
| 15 January 2020 | 11:00 am | Group A | Bangladesh vs Palestine | Bangabandhu National Stadium, Dhaka |
| 16 January 2020 | 11:00 am | Group B | Mauritius vs Burundi | Bangabandhu National Stadium, Dhaka |
| 17 January 2020 | 11:00 am | Group A | Palestine vs Sri Lanka | Bangabandhu National Stadium, Dhaka |
| 18 January 2020 | 11:00 am | Group B | Burundi vs Seychelles | Bangabandhu National Stadium, Dhaka |
| 19 January 2020 | 11:00 am | Group A | Sri Lanka vs Bangladesh | Bangabandhu National Stadium, Dhaka |
| 20 January 2020 | 11:00 am | Group B | Seychelles vs Mauritius | Bangabandhu National Stadium, Dhaka |
| 22 January 2020 | 11:00 am | Semi-Final 1 (SF1) | Winner Group A vs Runner-up Group B | Bangabandhu National Stadium, Dhaka |
| 23 January 2020 | 11:00 am | Semi-Final 2 (SF2) | Winner Group B vs Runner-up Group A | Bangabandhu National Stadium, Dhaka |
| 25 January 2020 | 11:00 am | Final | Winner SF1 vs Winner SF2 | Bangabandhu National Stadium, Dhaka |