"Beauty pageant industry has evolved drastically with time," says Ddevjani Mitra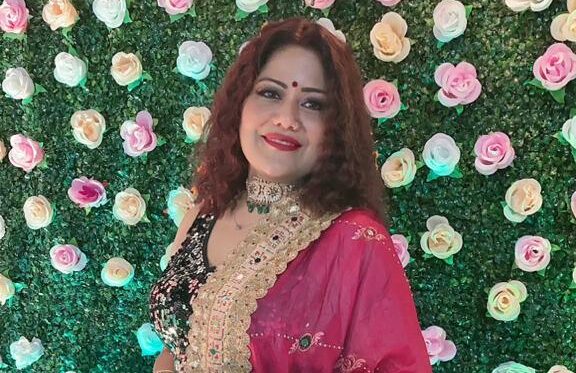 Ddevjani Mitra is no stranger to the world of beauty pageants. She is the founder and managing director of I-Glam Academy, the parent organization of Mrs. Bihar, Miss Bihar, Mr. Bihar, Mrs. West Bengal, Miss West Bengal and Mr. West Bengal competitions. The winners of these state level events compete at the national finals of Rubaru Mrs. India, Rubaru Miss India Elite and Rubaru Mr. India pageant. While speaking about her experience as a pageant director and owner, she mentioned, "Beauty pageant industry has evolved drastically with time. The changes that have come over the years, have completely revolutionized the selection process of the winners and the finalists. Gone are the days when the person with the most beautiful face and physique used to walk away with the winner's title. Nowadays, just a beautiful face is not enough to even enter a beauty pageant. One needs to be a complete package, one needs to understand that pageantry is not everything about being superficially good, it is more about the personality that you have and the way you feel about yourself."
In her career spanning over more than 10 years, she has organized more than 100 shows and managed more than 60 celebrity events. She has worked with some of the most influential personalities in the world and has proved her mettle in whichever sector she entered. Currently based in Kolkata, Ddevjani is also a social activist, businessperson and event planner. Along with this, she is also the branch head of NIIT Asansol. This very versatile and dynamic woman holds a degree in Mathematics from Burdwan University and studied fashion technology at NIFD, Jamshedpur. She is also the founder of Dreams and Aspirations academy.
She believes in that the art of living is in the art of giving. Her aim is to provide a credible platform to individuals from the rural sectors of the nation to showcase their talent and skills. She mentioned that, "There are numerous talented and capable people in our nation's rural and remote areas, that can do wonders, however due to lack of support and opportunities they hesitate to come forward. My motive is to encourage them to come forward and show the world what they are capable of doing. I want to touch as many lives as I can in this venture of mine. I believe that talent has no boundaries and it should not stay hidden. If an individual has something special in him / her then the world should know about it".
Ddevjani describes Oprah Winfrey and Saint Teresa of Calcutta her role models. She believes that the actions and deeds of these two amazing women have great influence on her. She mentioned that these two women inspire her every day to work hard and give the world as much as she can and make it a better place to live. Indeed, Ddevjani Mitra in the quintessential 21st century Indian woman who is academically driven, confident, humble, hardworking and the woman who believes that every individual should get equal opportunities in life regardless of the fact where they belong to.