Top 3 Best Duplicate Photo Finders and Removers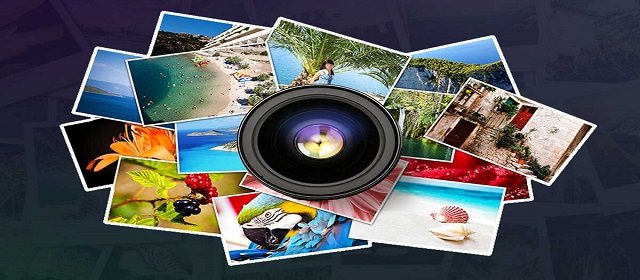 Right now, not many people know what a search by image tool is and how useful this tool can be. Reverse image search has immensely helped various professions around the globe. Let's quickly understand what this tool can do.
Take an example of a professional photographer who puts in a massive amount of energy and time creating creative pictures and uploads on his website or social media profiles. He meets an unexpected situation where he finds his pictures on someone else's website. Now, this is alarming. There might be other people as well as using your picture displaying it as their own. A search by image tool will help you track down these people conveniently.
Or consider another situation where you see someone carrying a bag that you have been hankering to buy, but you are unaware of the brand and don't know where to get it from. Now you have two choices, either walk up to the one carrying the bag and ask her directly or you just simply take the bag's picture and upload it on search by image tools. The latter one will save you from uncomfortable conversations you might have to have with the bag owner.
How to Use Reverse Image Search Tools?
A search by image tool has become a popular application that is widely used by people; however, many are still unaware of the uses these tools offer. So, before we talk about the best 3 photo duplicate finder tools, let's first understand where these tools come in handy.
Locate the source of an image: This application proves useful specifically for professions like a journalist. They come across a video or picture and want to track down the owner of the media. They need to simply upload the image on the search bar of reverse image tools and the required information they are looking for.
Find better and higher resolution versions of photos: You see an image on a website or social media but don't like how it looks. It may be blurry, or the picture quality is not up to mark. Whatever the reason may be, with a search by image tool, you can conveniently find similar pictures with better quality. These tools will provide you all available results from where you can pick the same picture, which is clearer, sharper, and has a better resolution.
Track down plagiarists: As discussed earlier in the article, tracking down plagiarists has become extremely convenient with search by image tools. We do happen to have duplicate text finder tools in abundance, but life has gotten easier with a photo finder.
These are powerful tools that can even find edited images. For instance, if a prankster uploads a picture that he has been tampered with using a photo editor, it can still be identified by search by image tools.
What's In The Photo Finder For The Future?
Social media platforms have increased the use of photos and videos. These platforms are heavily used to upload all sorts of images from around the world that tracking down the originator becomes difficult. A single photo is shared thousands and even millions of times in certain cases that you lose hold of the original creator.
This is why search by image tools has immense importance and is gaining popularity due to its advanced technology.
Top Three Search by Image Tools
Here, we will list down the top 3 reverse image search tools that have taken the internet by storm. However, if you are looking to find people or long lost friends, then these programs are not for you. You will be better served by tools like people search engines that have specifically created for this purpose.
– Duplichecker
Duplichecker is a powerful reverse image search tool that you can use to find similar images across the internet. To improve the searching capability, it also has a search by keyword option that lets you search exact photos with the descriptions you are looking for. It finds your desired images on three popular search engines, Google, Yandex, and Bing.
This search by image tool can be used on desktop pc, Android, and iPhone. An undoubtedly amazing picture search tool you can ever get your hands on.
– TinEye
TinEye, a Toronto based company, is the most popular and widely used reverse search engine. So, if you are hunting for identical or similar images, TinEye is what you need. Just upload your desired image or provide its link in the tool and wait for TinEye to scan billions of websites for your images.
– IQDB
If you want to get additional information about an image you found online, IQDB is the way to go. Its service works reasonably fine, but it would primarily find photos from anime. This means that the tool has a very niche clientele.
Conclusion
Duplication in the content may cause serious damage to your site's credibility. That's why it is essential to check for plagiarism while publishing any content on the web. The mentioned tools may help you in finding duplication in a writing and creating unique content.