TripleOne is Reimagining the World of Management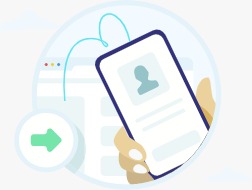 The established norm of management has been rigid for decades. Showing up to work at 8 AM regardless of whether somebody is a morning person or not, sitting at a desk for eight hours a day, and being told to eat at a defined time has been unsustainable for millions of people. The Millennial generation and beyond are looking for new ways of doing things, and TripleOne is the physical manifestation of how the world is shaping up for the future, putting an end to the dreaded desk job reality.
Created by James William Awad, a dynamic entrepreneur with extremely versatile experiences who has done anything from programming to running clothing brands, TripleOne is unique. The company is fully decentralized. What that means is that anybody who's passionate and hard-working can join. The idea is that everybody involved in TripleOne is making joint decisions on which businesses to support and how to allocate capital.
Nobody has a boss breathing down their neck. There are no alarm clocks for those working at TripleOne. There is, instead, ultimate freedom and flexibility. At the company, users can put in as little or as much effort as they want. It all equates to points, which directly translate into cash that goes straight into their pockets at the end of each month.
You get segments by the points you accumulate each month. These segments stay in your account forever and they give you money every month without need for time or work. Your segments are based on the points you and others have accumulated.
While the so-called "dream" of creating one's destiny may have been extinguished in many other industries, at TripleOne, ambition is alive and well. Users accumulate votes that they can use however they see fit. There are two types of votes that carry different importance. The "normal" votes are the majority at the company, followed by the "power" votes, which are harder to obtain and end up being more influential, especially when it comes to bigger and longer-term decisions.
When one decides to join TripleOne, they are effectively collaborating with people from all across the globe. The unity then streamlines projects together and defines whether a business idea is "good" or "bad." This is a revolutionary way of managing people simply because there isn't an allocated manager breathing down someone's neck. The most talented self-starters feel right at home here, happy to be working for themselves while collaborating with equally as talented individuals.
TripleOne is wiping out the constructions of the traditional business setting and proving that there is a better way of doing things that leads to faster and far more successful outcomes. The decentralized model is seeing a massive rise in recent months as the world has gone predominantly online, turning to digital means. Another component that people find extremely attractive is the fact that the potential here is limitless. If a user feels like taking a Monday off, that's okay. If they want to take their family on a holiday for a week or two and not work, nobody will object. This type of freedom is bringing joy and fulfillment to the many users that currently collaborate as part of the TripleOne network. The company has an extremely bright future and is pursuing some massive goals.