'Big Bang Theory' Post-Finale Review Set at CBS on May 16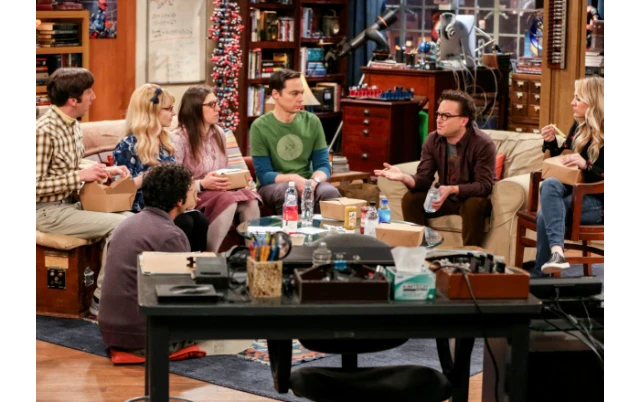 Stars Johnny Galecki and Kaley Cuoco will host the 30-minute special. CBS is going full scale for the finish of The Big Bang Theory.
The network has opened Unraveling the Mystery: A Big Bang Farewell to air Thursday, May 16, the night of the very foreseen series finale of the hit comedy. The 30-minute special will air at 9:30 p.m. ET/PT, following Big Bang Theory's hourlong series ender (airing at 8 p.m.) and the season-two finale of the prequel spinoff Young Sheldon.
Big Bang Theory stars Johnny Galecki (who plays Leonard) and Kaley Cuoco (Penny) will host the special, which will take watchers in the background of the show that will wrap its 12-season keep running as TV's longest-running multicamera comedy series. (Big Bang Theory will have circulated an amazing 279 total episodes when it wraps.)
The special will incorporate behind the stage mysteries, personal memories, interviews and a tour of the iconic set.
"You're not going to not know it's coming! We will support it heavily and celebrate it. It's been 12 amazing years and hundreds of millions of viewers. It's been a special show for me and everybody at CBS. These kinds of shows don't come along that often. We want to give it the proper respect it deserves on its way into the sunset," CBS president Kelly Kahl revealed to The Hollywood Reporter in January of his network's plans for the show's endgame.
The whole cast of Big Bang Theory — including Galecki, Cuoco, Jim Parsons (Sheldon), Simon Helberg (Howard), Kunal Nayyar (Raj), Mayim Bialik (Amy) and Melissa Rauch (Bernadette) — is additionally slated to show up on CBS' The Late Show With Stephen Colbert on May 16.