Bollywood is eager to see upcoming album song of 3 -Qaseem Haider Qaseem, Navya Singh, Nandani Singh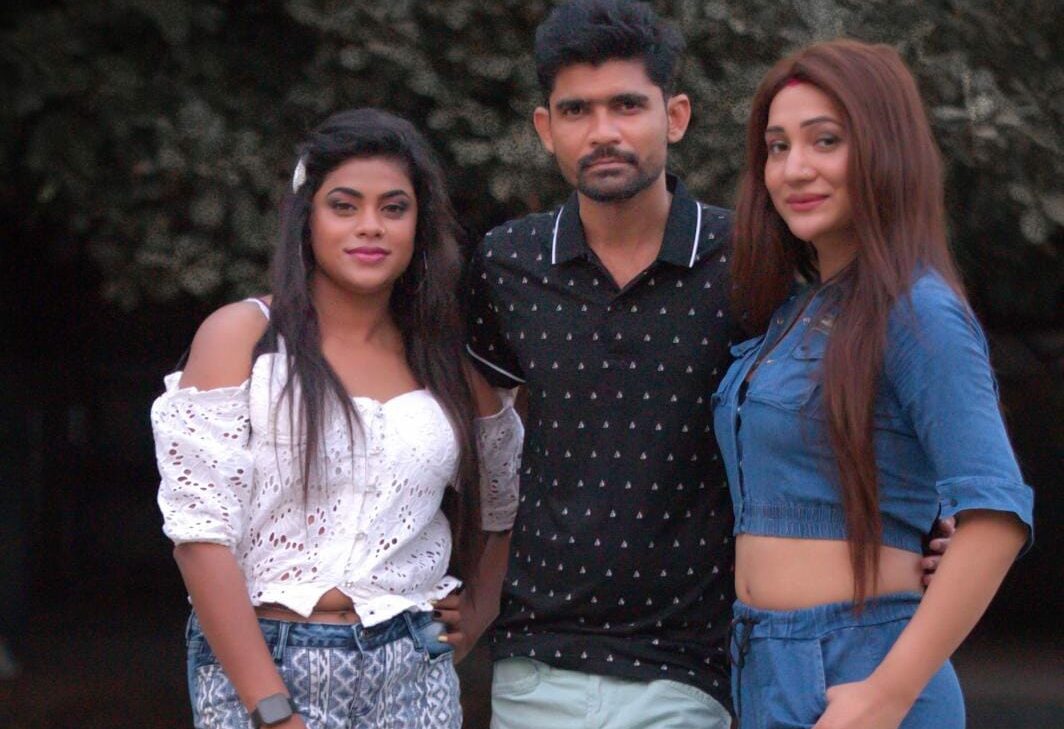 After the successful growth on Instagram, Navya Singh competed her album song with known writer,composer and actor Qaseem Haider Qaseem. Every eye of Bollywood is now waiting to see this song of these three stunning actors.
The song includes the love triangle of these three actors and a journey of lovers as well. The actress Nandini Singh has entered into Bollywood with flying colours. She says she is too lucky to get the opportunity of working with known actors who make her comfortable to work.

The song will be released soon and will be on everyone's lips says Qaseem Haider Qaseem the composer of this song. Navya Singh plays the main lead with male lead being played by Qaseem Haider Qaseem. Navya is too confident and bold actress who has proved her acting skills in this upcoming song. The songs lyrics will definitely become breathtaking to the ones singing for their loved ones. Song is indeed a love song with a love triangle as actress Nandini Singh is playing as ex of the male lead(Qaseem Haider Qaseem).

While shooting this song in the natural beauty of Goa made the soul of everyone happy says the proud director of this Song Naushad Ahmad.

The BB entertainment has presented this album song whereas the producers "Pramod Mandal is happy for his production with his comfortable people whom he has casted for this album.
The famous singer Zahir Sadani has sung this song with his soul attracting voice which brings the sense of romance in the hearts of every individual who have experienced the feeling of love and its emotional touch.
Bollywood is eagerly waiting for this upcoming album song which is expecting much of positive response from audience says the composer Qaseem Haider Qaseem.
The teaser and poster launch will be soon announced by the composer and producer.
Let's wait with the fingers crossed to enjoy the song and it's video as well.
Stay tunned because you are now going to see the actress Navya Singh in a mind blowing look in this upcoming song.