Lifestyle
Bryan McCoy is a stuntman that takes risks and always has a courageous attitude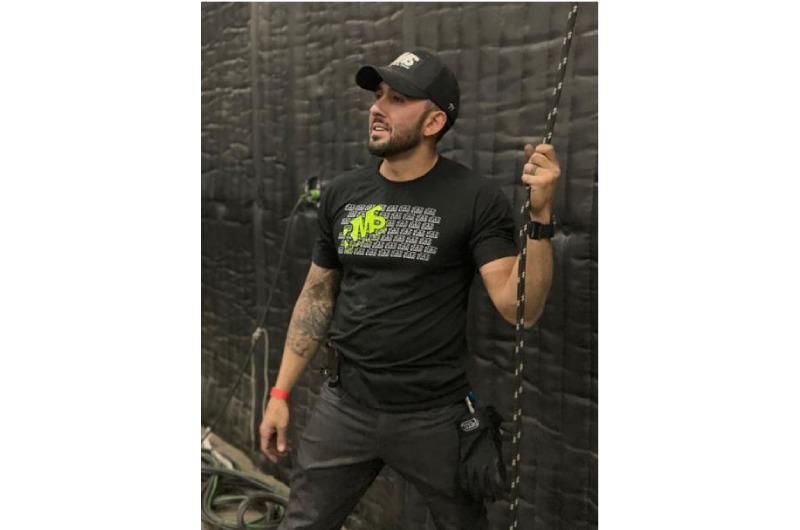 It's very difficult to find ways to get past your fears, especially in today's day and age. But if you commit to the idea of stepping away from fear and never giving up, nothing will be able to stand in your way. That's the type of attitude that a stuntman needs to have, and you need to be fearless if you really want to be a part of this industry. This is not simple to deal with, and the experience itself can be among some of the best no matter the situation.

Bryan McCoy is a great example of a stuntman whose passion knows no boundaries. Since he came from a family of racers, it's easy to see how the racing and risk is still deep in his blood. His grandfather even helped create the racing dome where people raced locally, so he was very passionate about this field. Bryan McCoy is the same in many ways, he loved races ever since he was small, and he continued to push the boundaries and never give up.

After trying out all kinds of stunts when he was little, he eventually did his best to get out of the home and pursue his dream of being a stuntman when he was 19. He moved to Los Angeles, with the idea of trying to find jobs that will help him pursue his career and put his name on the map. It certainly took a little while, but eventually his name became very important in this field, and he did his best to try and push the boundaries as much as he could.

He worked very hard to get his SAG card that would allow him to do professional stunts in a variety of movies. Since then, his career went upwards and upwards, and he even managed to open up his own company. Here he teaches potential stuntmen on how to perform stunts, the things they need and all kinds of other great stuff. Knowing that is very helpful, and it certainly brings in front plenty of potential.

Aside from those skills, Bryan McCoy also has a CDL class A license, and he is expert in wirework, fire burns, stick shift, drifting, stunt driving automatic weapons and many others. Yes, during his stunt years, he managed to acquire a lot of skills, and those definitely start paying off more and more for him. Which is great, because there's a lot to learn and plenty of benefits that come from something like this.
Bryan McCoy continues to show that being a stuntman requires a lot of commitment, hard work and teamwork. But in the end, it can all pay off, as it did in his case. You just need to pursue your dreams and never give up. Even if these are wild dreams, like being a stuntman. In the end, they can indeed become a reality, and it's all because you never gave up and continued working on these things.
Follow his journey on Instagram: https://www.instagram.com/itsbryanmccoy/