Caring For a Spouse With Alzheimer's: You're Not Alone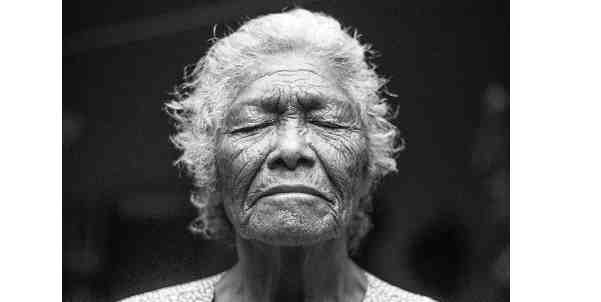 "Alzheimer's is the cleverest thief because she not only steals from you, but she steals the very thing you need to remember what's been stolen."– Jarod Kintz
For many, those magical vows they took at the altar move to the forefront of their minds when they become the caregiver for their spouse living with Alzheimer's disease or another form of dementia. When Alzheimer's shows up, roles change drastically. What may have been a partnership and life-long friendship replete with sweet and occasional bitter memories eventually transforms into a parent-child relationship. One spouse becomes the primary caregiver of the other.
In some relationships, the person with Alzheimer's disease accepts the other spouse's guidance and support and willingly depends on them for everyday care. In other not-so-fortunate cases, resentment and frustration may develop because the spouse living with Alzheimer's may feel like their partner is being overbearing and bossy. The caretaking spouse may also feel resentment as the expectations of marriage have changed. All in all, the onset of Alzheimer's disease will significantly change a marital relationship. Let's discuss a few practical tips for caring for a spouse with Alzheimer's disease.
Continue to Laugh and Enjoy Life
Particularly during the early stages of the disease, Alzheimer's need not destroy all laughs and good times. Research suggests that laughter positively impacts the heart and the body. Enjoy the time together. Create good memories that you can reflect upon as the disease progresses. Celebrate what your loved one can still do. Tell your spouse that you love him or her. Alzheimer's only gets worse, never better, so don't look back and wish you had done more with your loved on while you still had the opportunity.
Don't Forget that Alzheimer's is a Disease
Alzheimer's is a type of brain disease, just like coronary artery disease is a type of heart disease. Personality changes are caused by the effects of Alzheimer's disease on your loved one's brain, not because of anything you have done or said. Although it can be hard to do, don't internalize any negative or hurtful comments made by your spouse. Remind yourself that this is the disease talking.
Don't Do It All By Yourself
You may be highly intelligent and a wonderful partner. However, this is likely your first experience of caretaking for someone living with Alzheimer's or another form of dementia. There is a lot you can learn that will make your experience and that of your loved one better. Effective communication strategies, tips for dealing with paranoia, and tips for minimizing the effects of sun-downing are examples. You may also need to locate a caregiver or take advantage of respite care so that you can rest. Seek professional resources in your community, such as home healthcare agencies and online or in-person support. You can also ask friends for help who've had similar experiences to guide you in the right direction. Remember, caregiving is emotionally and physically challenging. There's no shame in accepting that you're burned out or tired and need a break to replenish your energy levels.
Final thoughts
Alzheimer's disease changes the marriage dynamic. Knowing what to expect and being very open about how you respond can significantly facilitate this transition. It's also important to note that there is support available for both you and your spouse in your community in the form of care agencies, support groups, podcasts, radio shows, and books. For helpful advice from someone with first-hand experience serving as the caregiver for a loved one living with Alzheimer's, grab a copy of Mary Moreland's The Gap Between: Loving and Supporting Someone with Alzheimer's.