Celebrity Jeweler Franky Diamond's shares how he built a stellar clientele without advertising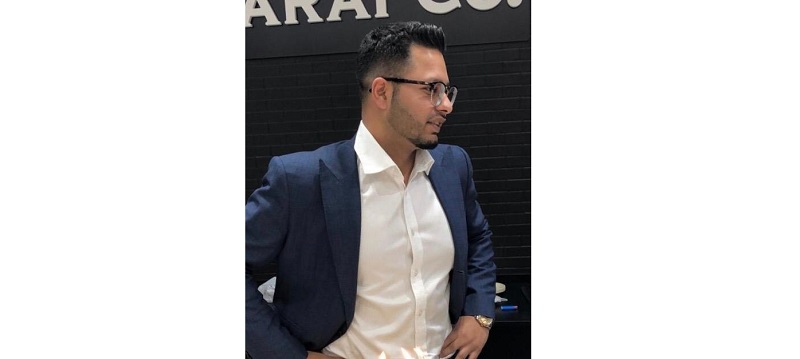 Building a strong client base is no trivial task. Every jeweler strives to do so, while degrees of success broadly vary. Some have transcended expectations and worked with clients that would turn others green with envy. Franky Diamond's talent and expertise as a jeweler have earned him a reputation that precedes him. Over the years, he has worked with some of the biggest names in fashion, music, sports, and entertainment.
Franky Diamond's diamond-studded accessories include neck chains, bracelets, watches, and crucifixes that have become a rage with the glitterati, especially in the music industry. His creations have been worn by the likes of Pressa Armani, Sean Kingston, Ace Hood, Lil Scrappy, Rolls Royce Rizzy, Pretty Ricky, Steve-O, and several others. Franky elaborates, "I have always focused on creating designs that are truly unique and groundbreaking. My clients want the very best, and that's exactly what they get.
Franky's journey didn't begin with glitter and pomp. He started in the field of finance, realizing later that his true calling was in the field of gems and jewelry. It was during this time that he decided to embrace his family's roots in the realm of jewelry. Today, he has built a reputation that establishes him as a mogul of the diamond industry. He is hailed as one of the best jewelry designers in the country. When he isn't busy building his empire, he does his best to give back to society, funding ventures to help end world poverty, and empower the less fortunate.
Franky Diamond was a man who chose to follow his passion, rather than surrendering his dreams to a corporate cubicle. Franky's passion led him to learn from his family, imbibing all he could as he constantly looked for ways to break away from the conventional trends and create something truly spectacular. Franky added, "I always wanted to set myself apart by creating something that nobody had done before. It took lots of time and effort, but I was able to build a brand that represents a lifestyle. That's my legacy!"
Franky's journey from a humble beginner to star jewelry designer is truly commendable because he never opted for conventional means of advertising. Based on word of mouth and impeccable service, he has become a hot favorite amongst the film and music industries. Despite being hugely successful, he remains humble, grounded, and focused on pushing the limits of his creativity to a whole new level.