CEO of Mighty Oaks Foundation "Jeremy Stalnecker" is working on fortifying the wounded Military Families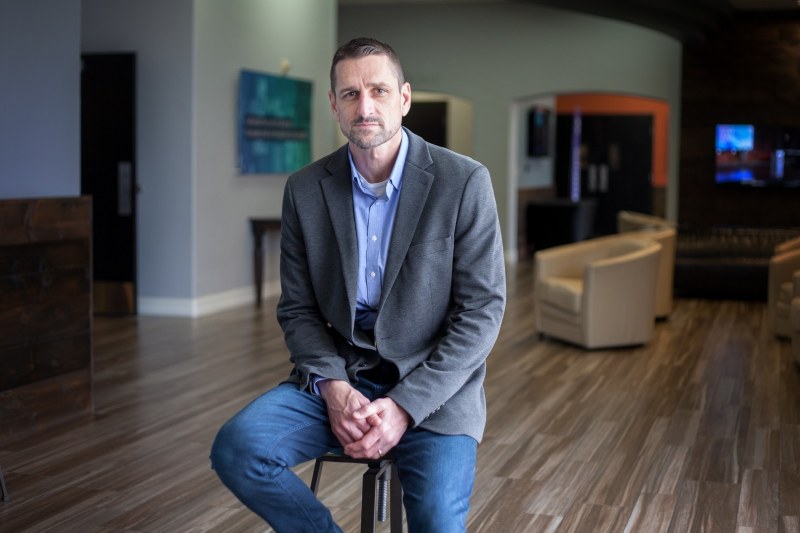 Distressing memories or thoughts are normal after a traumatic event but typically resolve given time. When these feelings persist longer than a month, the patient may have PTSD, which is a post-traumatic stress disorder. This disorder affects about 7% of the general population. Among veterans, the figure ranges from 11% to 20%. The recent suicide rate in veterans is estimated as high as 8,000 suicides per year. A number of factors, including a heavy reliance on reservists, are behind the high rates of PTSD in veterans of these operations.
The government has out-and-out done its best to give consolation but in point of fact, the number of suicides was still the same. Here, the one organization "Mighty Oaks Foundation" is incredibly active in strengthening the military families, giving them comfort and hope to find peace in their mind as well as positivity in life.
Keeping well with the families for a couple of years now, Jeremy Stalnecker, the CEO of Mighty Oaks, is vigorously involved in a number of programs that not only led to solacing the lives of veterans for real, in reality, improved the probability of suicides per year. Well, if we talk about how and what headed Jeremy this way? So in the year 1999, he was assigned to the First Battalion, Fifth Marines, First Marine Division as an infantry platoon commander. Serving first as a rifle platoon commander in a helicopter company and then as the platoon commander of the counter-mechanized platoon, Jeremy learned valuable leadership and communication skills that he continues to use today.
In January 2003, Fifth Marines, as a part of the First Marine Division, deployed to Kuwait in support of what would become Operation Iraqi Freedom. As the war began, First Battalion, Fifth Marines was the infantry battalion used to breach the berm separating Kuwait and Iraq and secured the first major objective of the war. This led to a road march that ended with the battalion occupying Baghdad and seizing the presidential palace in northern Baghdad on the Tigris River. Throughout this movement, Jeremy and the counter-mechanized platoon provided navigation and lead security for the battalion.
While in the Marine Corps, God was working in Jeremy's life to turn his heart toward full-time ministry. Just one month after returning from Iraq, Jeremy became a staff member of his home church at Coastline Baptist in Oceanside, CA. Here he gained ministry experience that would equip him for the further leading of God. In his role as an Assistant Pastor, he counseled and mentored many couples and individuals while also maintaining other church responsibilities. It was a great privilege for him to be able to serve in this capacity so close to Camp Pendleton since most of the people he worked with were either Marines or the family members of Marines.
Over the year 2008, Jeremy and his family took on a new responsibility when he became the Senior Pastor, just east of San Francisco Bay at Bay Area Baptist Church in Fremont, CA. In this capacity, he continued to minister to families and individuals in a wide range of areas. After serving in the role of senior pastor for nearly seven years, the door leading to a full-time position with the Mighty Oaks Foundation opened. This move brought together both his ministry experience and military background in a way that allows him to serve and minister to many hurting veterans, service members, and their families. Along with his wife Susanne and their four children, Jeremy works to reach the hurting and provide the healing found in Christ.