Charles Barkley needs NBA to block potential trade sending Anthony Davis to the Lakers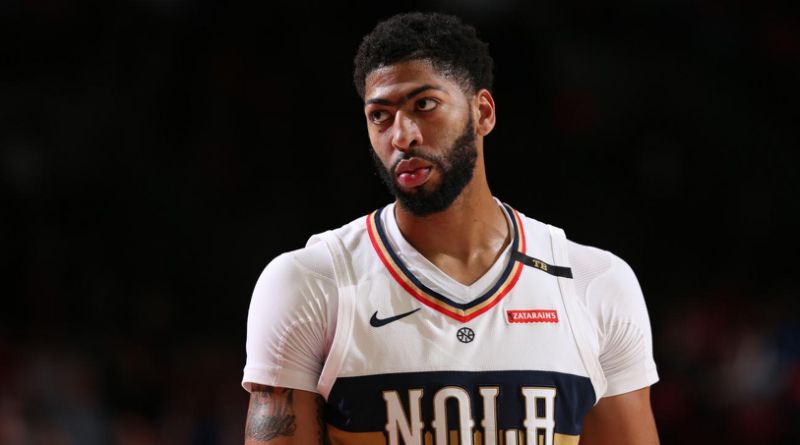 Charles Barkley does not need Anthony Davis to go to the Los Angeles Lakers.
What's more, should that trade go down, he needs NBA commissioner Adam Silver to block it.
Barkley went off on the topic while on "Inside the NBA" on Thursday, and claimed that there is "collusion" involved to create a super team in Los Angeles.
"Adam Silver needs to block that trade," Barkley said on Thursday. "I don't like what the Lakers are doing. I don't think it's right.
"Rich Paul got mad at me because I said a month ago, I said, 'Oh the fix is in. Anthony Davis is going to the Lakers.' This was before all these rumors started. He didn't like me saying the fix was in. The fix has been in.
"I think commissioner Stern, who I like a lot, needs to come out and say, hey we can trade Anthony Davis, but he cannot go to the Lakers. We cannot have agents and players colluding to stack super teams."
Barkley obviously stirred up his commissioners there — and likely means altering rather than intrigue — his point is as yet substantial.
Davis has been linked to the Lakers for months. His agent, Rich Paul, is also LeBron James' agent, and James said in December that he'd love to play with Davis — something that naturally sparked tampering concerns.
When Davis openly asked for an exchange this week, he was fined $50,000 for disregarding the collective bargaining agreement — which just escalated those concerns.
While neither Davis nor his agent have explicitly said so, all signs are pointing to Davis wanting to play with James in Los Angeles.
Notwithstanding Barkley's opinions, nonetheless, it would almost certainly take much more proof for Silver to really venture in and obstruct that exchange in the event that it does in truth go down.In order for the league to actually prevent a trade, it would have to prove that there was a violation of its rules.