ChatGPT gained 100 million users in just two months, making it the fastest-growing most popular "consumer app" in history ever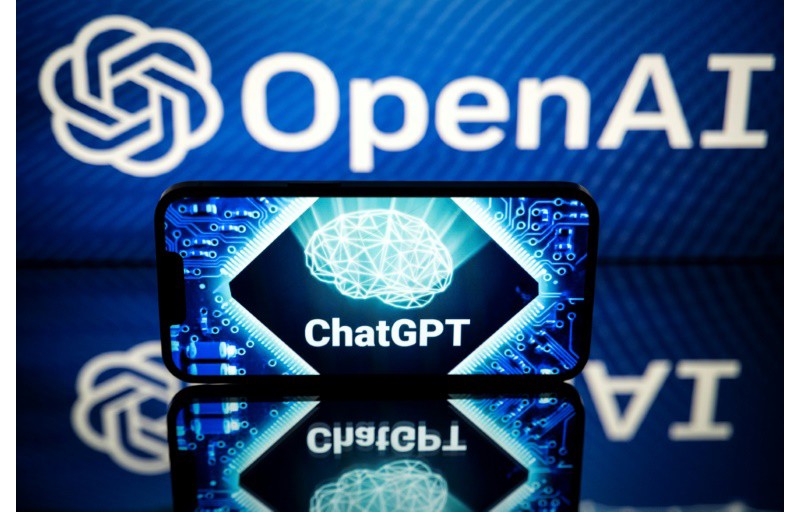 ChatGPT's recent popularity surge has been meteoric, to put it mildly. Even though the chatbot itself does not consider itself to be an app, a new analysis indicates that the AI platform reached 100 million users in January following its launch on November 30. This makes it the fastest-growing consumer app in history.
OpenAI's significant language model-powered artificial intelligence, ChatGPT, has taken the internet by storm, which is no secret. Everyone is talking about it, everywhere online. The AI chatbot is able to respond almost immediately to any prompt with paragraphs of fluid, human-like text; however, you should not rely on it to correctly complete your math homework or provide an accurate substitute for written research.
Additionally, the scope of ChatGPT's ascent is probably even more remarkable than you might expect. According to a new analysis from Swiss investment bank UBS, the chatbot is now the fastest-growing consumer-facing application in history, as reported by numerous financial outlets. Based on data gathered from Similarweb, UBS noted that ChatGPT reached 100 million monthly active users (MAUs) in January, just two months after the program's public launch. The bot was getting around 13 million unique visits per day as of the end of last month.
Those figures are roughly double what they were in December when the app had approximately 57 million MAU and approximately six million daily views. TikTok gained 100 million users in about nine months after its global launch. The publication added that Instagram didn't reach that mark for two and a half years.
Previously, it was evident that ChatGPT gained popularity quickly. Accessing it is frequently a game of constantly refreshing the page and waiting in line because the website frequently states that it is full. And at the beginning of December 2022, an influx of one million users in five days completely crashed the app.
However, these brand-new statistics from UBS are not only indicative of widespread popularity but also have the potential to set records. The UBS analysis stated, "We cannot remember an app scaling at this pace. In 20 years following the Internet space, we cannot recall a faster ramp in a consumer internet app," the UBS authors continued.
The fastest-growing consumer app in history is ChatGPT, according to an analysis by the Swiss bank UBS. More than one million people were using the website just five days after it was launched. This puts it ahead of TikTok, which took nine months to reach 100 million users. In contrast, it took Instagram two and a half years to reach the same figure.
However, when ZDNet inquired whether ChatGPT was in fact the app with the fastest-growing app in history, it replied: "No, OpenAI's GPT-3 language model, which powers ChatGPT, is not an app, it's a machine learning model designed to generate human-like text based on the input provided to it. GPT-3 has been widely recognized as one of the largest and most advanced language models to date, but it's not an app and hasn't been measured in terms of user growth."
Not only have individual users of OpenAI joined ChatGPT, but Microsoft has also invested billions of dollars in it. In addition, established tech giants like Google have launched an unprecedented competitive push for the startup.
It would be foolish to pretend that ChatGPT isn't very impressive, even though the app has a lot of things to be criticized, like its tendency to be inaccurate, the possibility of plagiarism, and ethical issues. There is a reason why the program has soared to the top of the internet. Having said that, the new paid, premium subscription version's limited improvements and priority access aren't quite impressive enough to be worth the $20 per month. However, it probably won't be long before OpenAI is able to monetize all of its millions of users.
Because of its popularity, accessing ChatGPT is difficult; It usually has a lot of people in it, and it promises to let people know when there's room. That could change with the introduction of ChatGPT Plus, a $20-per-month subscription service that provides priority access during peak periods, faster response times, more stability, and priority access to new features and enhancements. Although there is a waitlist for those who wish to sign up, the tier is currently available in the United States.
Right now, ChatGPT is getting a lot of attention. The announcement that Microsoft will incorporate the GPT-4 language model, a faster version of the machine learning model utilized by ChatGPT at the moment, into the search engine Bing was made public yesterday. Microsoft has already integrated a number of AI services into its Azure cloud platform and is investing an additional $10 billion into the creator of OpenAI.
Concerns about students using generative AIs to cheat have arisen as a result of their sudden popularity. OpenAI developed an AI classifier to determine "from a variety of providers," including ChatGPT, whether a text was written by a human or by an artificial intelligence. Sadly, the classifier is not very good at what it does in its current beta version.