Christian Wood signs a two-year, $5.7M contract with the Los Angeles Lakers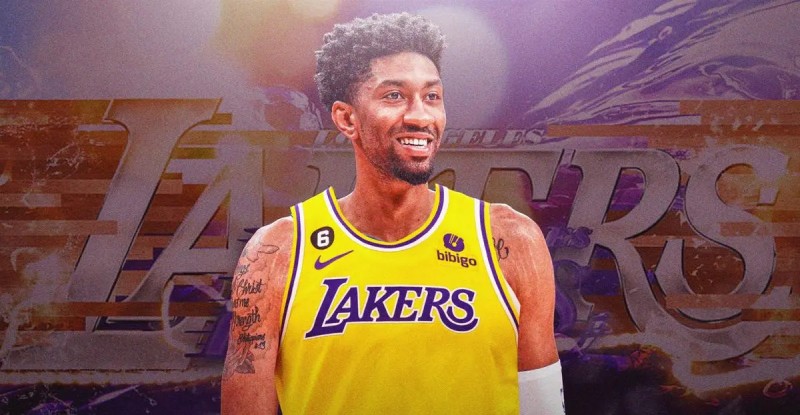 Free agency forward/center Christian Wood and the Los Angeles Lakers have reached an agreement on a two-year, $5.7 million contract that also includes a player option for the 2024–25 season.
The Los Angeles Lakers gain a skillful big man who will provide their frontline tremendous versatility and depth, and Christian Wood gets a chance to contribute to a Western Conference contender and increase his marketability for a return to free agency in 2024.
Anthony Davis will probably need to play fewer minutes at center this season as a result of the addition of Christian Wood and the free-agent signing of 7-footer Jaxson Hayes.
In 2022–23, Christian Wood averaged 16.6 points and 7.3 rebounds for the Dallas Mavericks, including a 30-point, 8–8-rebound, and 4-steal effort in a victory over the Los Angeles Lakers on Christmas Day.
The Los Angeles Lakers can spread the floor in the frontcourt thanks to Wood, who turns 28 later this month. In each of the previous two seasons, he was one of only four players 6-foot-10 or taller to make 100 3-pointers. The other three were Jaren Jackson Jr., Lauri Markkanen, and Nikola Vucevic.
Christian Wood joins a Los Angeles Lakers squad that shot only 34% last season, 25th in the league, and had averaged 38% on 3-pointers over the previous four seasons.
After playing for the Mavericks for one season and the Houston Rockets for the two seasons prior, Christian Wood relocates to Los Angeles.