Christopher Senekki on Using Fashion to Improve Men's Mental Health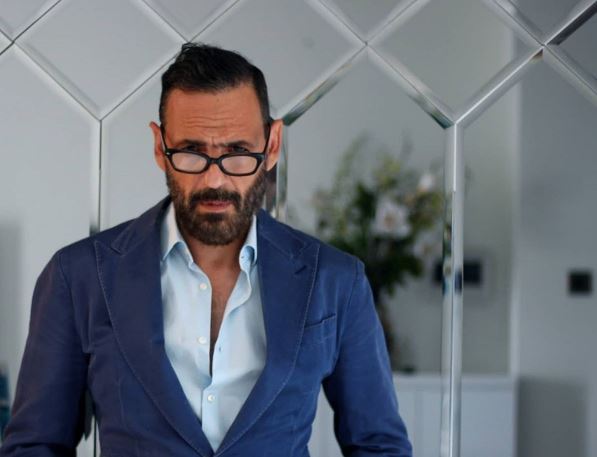 We often associate fashion with women more than men, and gender stereotypes and norms play a significant role in that part. On another note, mental health among men is a severe yet overlooked issue that is surrounded by stigma despite a growing number of men experiencing mental health problems worldwide. The National Institute of Mental Health reported that men received less assistance on mental health than women, yet they were more likely to commit suicide than women. Fashion and mental health seem to be two very different topics. But for Christopher Senekki, fashion can help improve men's mental health by improving how they look and think of themselves.
Christopher Senekki has been following men's fashion trends for 25 years, and his passion for fashion dates back to when he was still a teenager. He has always been impressed with gentleman's vogue and lifestyle, not just because it looks good but also because of the confidence, it gives off. Despite this, he disliked the style from the 1980s and 1990s due to the lack of innovation in men's fashion during these periods and the hostile, toxic masculinity it carried. Christopher Senekki has always been a critic. Nevertheless, he believed that a significant shift happened in men's fashion when Tom Ford left Gucci after working as their lead designer and launching his brand in 2006. According to Senekki, his men's collections revived and showed the world "the timeless qualities of traditional gentleman's fashion."
Like his love for men's fashion, his commitment to men's mental health stems from his personal experiences and struggles with mental health. He suffered from anxiety and depression, as well as having low self-esteem. When he found out that millions of men also experience the same problems he had, his interest in fashion and its impact on someone's mental health were invigorated. To him, the clothes we wear become an embodiment of who we are, an extension of our personality, and give us our unique sense of style and identity. Fashion helps us become mature, more grown, more socialized with other people, and allows us to accept ourselves.
Through his Instagram page We Style The Street, Christopher Senekki has used the power of social media to inspire men to find the style that would best fit them. He also shares his fashion knowledge on his Instagram page, which currently has around 109,000 followers and counting. Christopher likes the flexibility that social media provides not just to share visual content with his growing number of Instagram followers but also in terms of directly interacting with people, receiving feedback from them, and sharing their unique stories.
While his work on using fashion to uplift men's self-esteem and help with their mental health has been slowly gaining recognition through his social media activities, Christopher Senekki acknowledges that fashion alone isn't the silver bullet to solve all mental health problems involving men. He remains critical of the "alpha male" stereotype, which he believes is filled with toxic masculinity traits and, in turn, is carried by fashion trends. 
The most prominent fashion brands should start recognizing the impact of fashion on mental health and make changes accordingly. He encourages his followers to seek professional help when experiencing issues with mental health. Christopher also recommends talking with friends and family to relieve the burden that mental health problems could bring.