Complete Guide to Tradesman Insurance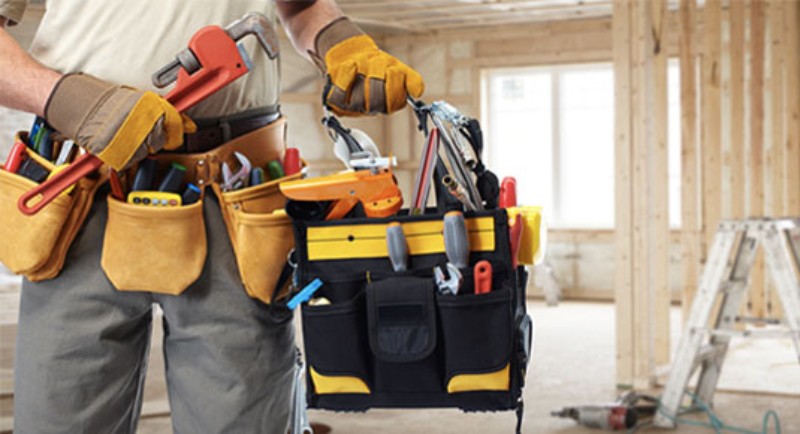 The willingness to take risks in life is a hallmark of a successful tradesman. It requires bravery to enter the business world knowing clearly that you will certainly face both success and failure. But bravery shouldn't be confused with a lack of wisdom. If you're a company owner, you might be risking your financial stability by neglecting to shop around for tradesman liability insurance.
Tradesman insurance
It's a kind of business insurance that protects tradesmen from losing money if something goes wrong. If a client were hurt by your tools, their property was broken by your machines, or your equipment were stolen, tradesmen insurance would pay for such things.
As a tradesman, you will spend the majority of your time improving, making, or fixing things for others. What will you do if something goes wrong? The purpose of tradesman insurance is to provide you with assistance when you need it the most.
Visit Quoteradar.co.uk to find the best quotes for your insurance.
Who requires tradesmen insurance?
Whether you're a sole trader with a vehicle or the manager of a small company with many workers, there are policies available to meet your needs. These are the most popular professions:
Builders
Cleaners
Painters
Decorators
Plumbers
Plasterers
Electricians
Barbers
What does tradesmen insurance in the UK cover?
Tradesman insurance varies from company to company, so it's important to read the fine print to find out what is and is not covered.
It is also important to note that the majority of insurers will allow you to add more features for a little increase in price, providing you total piece of mind. Some things to watch out for are:
1. Public liability insurance
This includes the expense of legal counsel and compensation if somebody sues you in court for causing damage or harm. Different insurance companies offer different levels of tradesman public liability insurance.
2. Employers liability insurance
This insurance protects claims made by workers who get ill or injured due to their job.
3. Tradesman tool insurance
Insurance for tools is available for those in the trades, covering the cost of replacing lost or stolen equipment.
4. Legal expenses insurance
Having legal lawyer covered by insurance is a huge relief if you ever find yourself in a sticky situation.
5. Business buildings and contents insurance
Having business building insurance protects your company from financial loss in the event of a fire, theft, or other covered peril (if you have one).
You can also add contents coverage for things such as desks and computers that you have in your office.
Do I need to have tradesman insurance by UK law?
Tradesman insurance is not required by law, but if you employ staff members, even part-time ones, you must have £5 million in employers' liability insurance. You can find out about the exceptions at the Health and Safety Executive. If you require employers' liability insurance but do not have it, you might be fined each day.
What does tradesman insurance not cover?
Almost every policy has things it doesn't cover. These are called "exclusions," and tradesman insurance typically includes:
l Wear and tear
You will not be able to get your tools or equipment fixed or replaced if they are old and worn.
l Negligence
This may include things such as failing to properly secure facilities or equipment, so if your vehicle was open and tools were taken, your insurance may not pay up.
l Working Abroad
Some insurance policies will protect you when working overseas if you do so for a short period of time, while others won't if you do the majority of your work there. If you want to do business outside of the United Kingdom, you should read the fine print of your insurance policy to make sure you have the proper protections in place.
l Asbestos
Most plans will protect you if you accidentally come into touch with asbestos, but will not cover any job in which you knowingly expose yourself to asbestos.