Tech
Creation Infoways Offering IT Services To consumers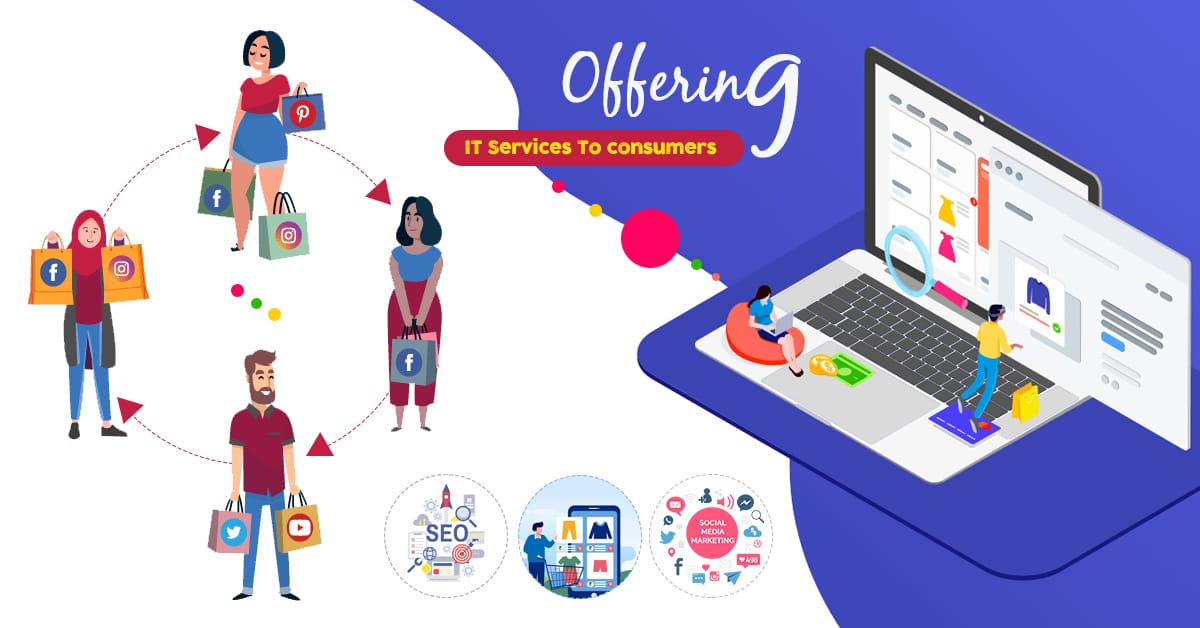 IT sector continues to grow with that is growing the number of companies that help the new brand owners build a strong online presence. The competition is tough in the market and new brand owners are often confused about which company to trust in the midst of this confusion and dilemma there are companies that are offering great packages on affordable rates to the new brand owners. One such company is Creation Infoways Pvt. Ltd., a one-stop IT service provider who is now offering great services to consumers. It has been more than 15 years since their company has been working towards making good and budgeted IT services available to its customers. They have been working passionately towards this goal and stay true to it even in the midst of a pandemic. They offer world-class solutions and services to their customers and have earned a great reputation in the market.
They constantly search for ways and measures to stay innovative in the field. Their team works tirelessly to bring something new to the table. And only with this passion in their minds, They have managed to stay one step ahead of the market. They offer an array of services to their consumers and these services can be seen listed below:
Ecommerce Website Development: It is one of the topmost services that they offer to the customers who are just entering the market and have little to no information about how to build an online presence of their brand. Under this package, they develop a brand new website for their customer's business. This helps them build an online presence that can later be used to list their services and products online to reach the maximum audience. Their new clients are just as important to us as their loyal customers. This is why they try to develop the best website in the littlest time frame possible.
Digital Marketing: Digital marketing refers to the use of mobile devices, the internet, and social media to reach customers. their company understands the need for reaching the customers and helps their clients to use the channels of marketing optimally. Their team of marketers works day and night to utilize the right marketing channels and bring the client's brand on top.
SEO Services: SEO is the soul of marketing. It refers to using the right keywords to bring the customer's attention to a brand. It doesn't happen overnight it requires constant work and a lot of patience. But ultimately SEO is the tool that can help the normal visits turn into effective leads and their company understands the need and power of SEO that is why their SEO team works hard to bring the client's brand on top and if given some time they can show amazing results.
Social media marketing: using the right social media channels to promote a brand is called social media marketing. Their SMM team is experienced in the field and uses their experience and what they learn on a day to day basis to get the client's brand noticed. Social media is an effective tool as the customers spend most of their time on social media. So using this platform can be very effective.
Facebook Marketing: Facebook is one of the most effective social media channels. Using it correctly can bring the brand on top of the search results. Their marketing team understands the power and depth of this tool and uses it correctly to get the brand on top of the search results. Clients trust their in house team of marketers to help their brand be found on top. And this is what makes us one of the leading IT companies in the country.
With these services, They have won many hearts and hope to help a lot of businesses be found online. They make sure that the brand's presence is strong and if it is not they will help you strengthen it. Their team lead by their director Mr. Satya Narayan Satapathy will work day and night to make their brand get noticed. Company Website:- https://www.creationinfoways.com/