What does it mean to "make life tap"?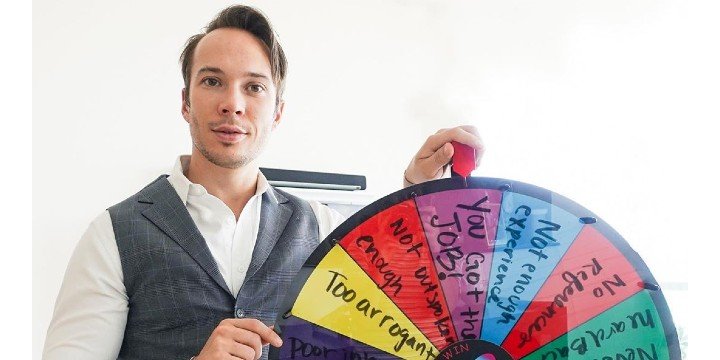 In the world of mixed martial arts, otherwise known as MMA, two fighters use strategy and techniques to try to force their opponent into a submission, or to make the opponent so exhausted that they have to indicate their surrender by tapping the floor or the other fighter.
This matters to Dave Fox because it informs his entire philosophy and goals for helping other people. While most people tend to quit when life gets hard, or tap out, those who persevere and are willing to keep going eventually flip the script and make life tap out to them, meaning they take control of their life and circumstances.
Dave's passion for helping others succeed has been lifelong, stemming from his own journey to overcome his circumstances.
He explains,
"I would probably be dead or in jail if I didn't straighten out my life. I got into a ton of trouble as a teenager, from doing drugs to other crimes, and struggled with addiction for a long time. When I was 18, I spent a year in the Adult & Teen Challenge program, where I later worked."
Early on, he and his wife, Brittany, both worked with Adult & Teen Challenge, helping people struggling with addiction. Afterward, Brittany took a job in real estate, while Dave worked in recruiting for one of the world's largest staffing and recruiting firms.
Over the next nine years, Dave became a partner in the firm and quickly rose to becoming their top global producer. Dave and Brittany eventually moved to Miami to open an office for the company but soon realized it would be better to start their own firm, Focus GTS.
Focus GTS is a niche IT staffing company with a focus on 3 core verticals: Digital Marketing Technology, Data Science/Artificial Intelligence, and Business Intelligence/Analytics. Having worked for the last 9 years in the IT recruitment space, after Dave started Focus GTS, they've had a tremendous growth trajectory.
Dave gives more clarity on how Focus GTS helps their clients:
"There's a perception out there that companies can fill roles themselves, that hiring recruiters is a waste of money and this may be true for very general roles, however, as soon as you get into difficult to fill niche roles this thought process is no longer logical. You need to align yourself with an expert that can deliver."
Dave Fox grew from struggles early in life into one of the world's premier experts for staffing and recruiting by learning new skills, staying determined, and dominating each industry he was serving. Today, his company helps companies in niche tech spaces find the best talent using Focus GTS' innovative approaches.
"I want to be known as someone who never puts limits on what's possible. At the end of my life, I don't want to wonder what could have been. I want to know that I got everything out of life that I could.
I've been a mixed martial arts fan for years. I have a motto: "Make life tap out." Often, people go through life and just give in to whatever life gives them. I want life to submit to me!"