Delvin Moody Discusses Choosing the Right Hiking Gear: Essentials for Every Hiker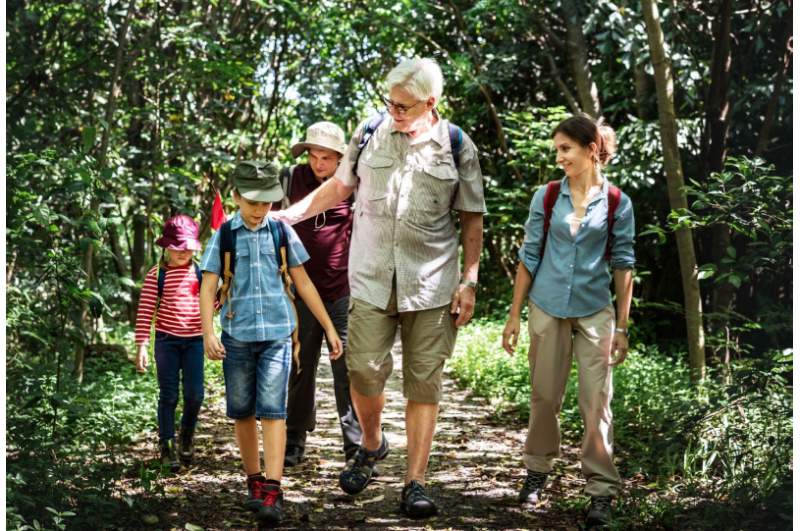 For an excellent and successful hike, the right gear is a must! From solid boots to rugged backpacks, essential items are non-negotiable. Delvin Moody explores what you need for outdoor adventures.
Invest in sturdy hiking boots for stability and protection on rough terrain. Clothing that absorbs moisture is also a must – stay dry and comfy! A durable backpack with enough space is vital to carrying necessities.
Safety should be a top priority. Carry a first-aid kit with bandages, disinfectants, and medication. Maps, compasses, and GPS devices prevent getting lost.
Before the hike, research the trail and understand its difficulty level. Consider weather conditions and elevation changes. This way, you'll be ready for anything!
Remember – quality gear equals safety and comfort. Investing in the right stuff may seem daunting, but it's worth it.
Essential Hiking Gear
Hiking requires the right gear to have a safe and fun time. Here are six items to consider:
A strong backpack – ensure it can hold all items and balance weight.
Quality hiking boots – get ones with ankle support, grip, and waterproofing.
Layers of clothing – adjust to weather & body temp.
Navigation tools – map, compass, or GPS to stay on track.
Food & water – light, energy-filled snacks & plenty of water.
First aid kit – band-aids, pain relief & blister pads.
Check the location, distance, and difficulty for more gear suggestions. Ask experienced hikers for help. Before you go, test gear and break in new boots – this will prevent pain & blisters.
Choosing the Right Clothing
Hiking gear is only complete with the proper clothing. Opting for fabrics that provide comfort, protection, and durability is essential. Choose moisture-absorbing materials to stay dry and avoid chafing—layer clothing for the changing weather. Avoid cotton as it holds moisture and can lead to hypothermia. Have lightweight yet sturdy pants and jackets. Remember, good socks that cushion and prevent blisters!
When buying hiking clothing, think about the terrain you'll be tackling. Breathable and lightweight fabrics like nylon or polyester are best for warm hikes. Look for shirts with built-in sun protection.
In colder conditions, layering is essential. Wear a base layer of merino wool or synthetic fabrics for insulation and moisture-absorbing. Add a mid-layer, such as a fleece jacket, for extra warmth. Put on waterproof and windproof protection to shield against the elements. Loose-fitting clothes give better airflow and mobility while avoiding chafing or discomfort.
Selecting the Proper Footwear
Choose footwear that give good support and stability. Look for hiking boots with solid soles and ankle support. It prevents ankle twists and provides stability on rough ground.
Think about the weather you'll be hiking in. Get waterproof shoes if there are wet or muddy trails. For hot and humid places, get breathable shoes. Also, bring shoes with good traction for a secure grip on slippery surfaces.
Make sure the boots fit correctly. Poorly fitting shoes can cause blisters and discomfort on long hikes. Try on different brands and styles. Ensure there's enough room for your toes to move without feeling tight.
Break them in before a long hike. Wear them around the house or on shorter walks so your feet can get used to them.
Invest in good socks, too. Look for moisture-absorbing socks that cushion and stop blisters. Woolen or synthetic socks dry faster than cotton.
Backpack Selection
Choosing the right backpack is essential for hikers. It should distribute weight evenly, have sufficient storage compartments, and be strong enough to handle all conditions. Adjustable straps and a padded back panel are also essential for comfort. Also, look for a waterproof or water-resistant exterior. Compression straps can help stabilize the load.
Think about the size of the backpack, too. Depending on your hike and gear, you might need a smaller daypack or a larger overnight pack. The suspension system should include adjustable shoulder straps, hip belts, and sternum straps to help distribute weight.
Nylon is a good material choice; it's lightweight yet strong. Consider a reputable brand like The North Face – they have backpacks created for trekking. You'll find one that fits your needs.
Navigational Tools
Navigational tools like compasses help hikers in unfamiliar terrain to determine their direction. Align the compass with a map to accurately navigate forests, mountains, or deserts. There are also GPS devices that can provide precise coordinates and track progress.
For tech-savvy hikers, trekking apps provide real-time tracking, elevation profiles, and offline maps without internet access.
Navigational tools are essential for a successful, safe hike. Traditional methods or new technologies – the correct navigational tools can enhance the trekking experience by providing accurate guidance and increasing confidence.
Water and Food Essentials
Hydration and nourishment are essential when hiking. Make sure to bring plenty of water, especially in hot weather. Consume at least one liter every two hours. Pack high-energy snacks like trail mix, protein bars, and dried fruits—plan for the unexpected. Bring extra supplies in case of delays or emergencies. Have an emergency ration of food and a water purification system. Nature can be unpredictable, so be prepared.
Check your supplies. Recognize the importance of hydration and proper nourishment. Take charge today and ensure you have everything before hitting the trail!
First Aid Kit Must-Haves
A well-stocked first aid kit is a must for any hiker. Here's what to include:
Adhesive bandages of various sizes
Antiseptic wipes to kill germs
Gauze pads for more extensive wounds
Tweezers a pointed tip
Pain relievers like ibuprofen or acetaminophen
An emergency blanket for warmth
Also, remember to add your medications. These items could make a difference if an injury occurs—other things to consider are insect bite ointment, blister cushions, and allergy meds.
Be sure to gather all the supplies you need before your next hike. It's essential to be prepared for any situation out on the trails.
Choosing the Right Shelter
Choosing the proper shelter for a hiker is essential, according to Delvin Moody. It offers protection and comfort. Think about the weight, durability, and weather resistance when selecting one. Lightweight tents or hammocks are great for backpackers. And for hiking in various conditions, a sturdy tent with good ventilation is ideal. Choose a shelter that fits your needs and preferences.
There are many types of shelters for hikers. Tarps and bivy sacks are lightweight and versatile. But they offer less comfort and protection than a tent. A four-season tent with a strong frame and reinforced seams is the best choice for spaciousness and durability.
Consider the terrain you'll be trekking in when deciding on a shelter. If it's rocky or uneven ground, try a freestanding tent that doesn't need stakes. If you expect wind or rain, look for a shelter with good wind resistance and waterproof capabilities.