Dhananjay Choudhary (MD, Camtech Manufacturing Dubai) – Biography, Early and Professional Life Details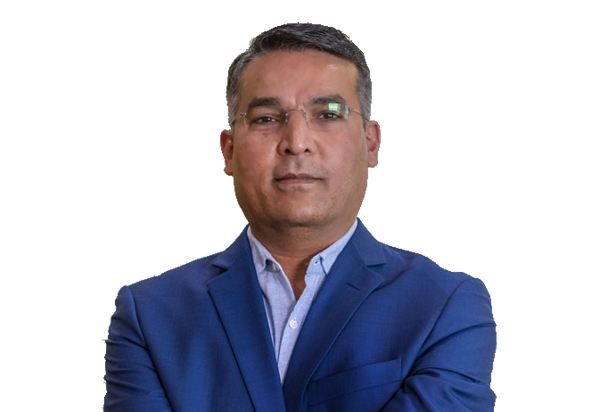 With excellent corporate strategies, Mr. Dhananjay Choudhary has proved his great presence in the corporate world while handling the core business functions of some of the leading industries like Heavy Engineering, Steel and Oil and Gas industry. He is known to have vast experience of over 28 years and he has served several leading giants like L&T, Tata Steel, Jindal Group and Reliance Group. He is currently the managing director of Camtech Manufacturing FZCO which is based in Dubai. The company has made a great presence since 1999 for producing top quality valves.
Early Life and Academic Qualifications:
Born on August 4, 1973, Mr. Dhananjay Choudhary is based in the northern state of India. He is an Indian citizen but his professional commitments made him live in Dubai. He has completed BE in mechanical engineering at a reputed and recognized university in India. He has proved his presence as one of his specialized domains in every leading function such as sales, development, corporate management, and marketing with superior efficiency.
Professional life:
Now let's talk about the dream journey of Mr. Dhananjay Choudhary in his professional world. Mr. Dhananjay Choudhary has always entered the corporate world with his vast expertise and proven specialization to take care of any daunting jobs. He has a technical degree and he has assured great success in himself with his proven skills. He has proved his presence over the past 28 years with some of the great corporate credentials. 
Mr. Dhananjay Choudhary has emerged as a famous personality. He is a greatly experienced and skilled professional who believes in working beyond his comfort zone to get the most of every organization. Currently, he has been associated with Camtech Manufacturing FZCO as a managing director and he has been contributed well to achieve success over the past few years. These days, every business firm is looking forward to bring the best when it comes to serving its customers and clients. Mr. Dhananjay Choudhary always brings out his great marketing strategies to practice and go with the same.
How he transformed Camtech Manufacturing?
Mr. Dhananjay Choudhary always comes ahead with some great vision and courage to focus on some of the unexplored areas and it is also the secret of his tremendous success. Dhananjay Choudhary Camtech admits that their belief, values, and ethics help them to grow tremendously in their journey for global leadership.
Dhananjay also admits that the company is aimed to provide 100% satisfaction to all its customers, business partners and staff. They are also getting indulged to deliver the most cutting-edge business solutions to improve the flow of control. It is his capability and competence which leads him to take his company to a whole new level. Here's how he makes it happen –
Creating corporate models and developing strategies for growth
Excellence in making customer relationship and maintaining the same
Strong networking and lobbying skills
Robust cost analysis for profitability
Ability to manage and monitor all the growth opportunities while achieving goals in the long term.
With his self-motivated nature and mastery in different business domains, Mr. Dhananjay Choudhary has achieved significant growth. He is well regarded to have great potential to stay ahead and focused on his goals all the time. He is well known for having an innovative and experimental approach to deal with several challenges. He is known to come forward with unmatched and unique approach. It is definitely a vital factor to have significant success. He is a competent leader and entrepreneur with great abilities to drive the company to a significant future with his team-building efforts and leadership qualities.