Dhruwal Patel directorial Ek Tarfa sung by Darshan Raval is all you need to hear!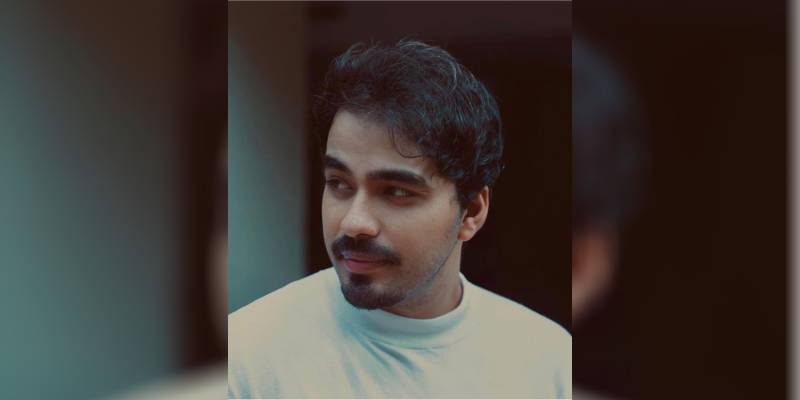 He needs no such introduction, he is a pool of immense talent who began with his career at a tender age
Photographer turned director Dhruwal Patel is currently making all right noise with his recently released song titled Ek Tarfa under the label Indie Music Label which is produced by Naushad Khan
Sung by Darshan Raval, the song has gained immense popularity amongst the youth
He has recently directed the song "Ek Tarfa" with the most popular singer, and now a star especially among youth i.e. Darshan Raval. But the song has gained immense popularity not only from youngsters, but now has become a social media sensation.
Dhruwal Patel's hard work and determination could be clearly seen from the amazing direction of the song, unlike others he made great use of limited resources available and carved out such a mesmerizing melody of the year. Not only Ek Tarfa but his other song named Tere Naal too was shot amidst limited resources which turned out to be extremely good. He believes in focusing on the content with limited resources and budget.
Although dark music videos are still not acceptable here, Dhruwal's attempt in trying out the genre turned in his favour which got him a massive response.
Dhruwal believes that learning is a consistent thing and being aware of this fact, Mr. Patel is investing most of his time in educating himself and pursuing research related to his work, following the recent trend in the Bollywood language/industry.
Dhruwal Patel is currently working with various Bollywood artists & singers for upcoming music videos. Although Dhruwal and his team have certain plans to do some of these video shoots abroad, it will require some time. Along with that, he is also working on some web series which are currently under wrap.
Dhruwal's focus has consistently been on providing the top-notch content to his fans, with the limited resources available to him. He believes, the greatest accomplishment of all is the appreciation and love he gets from his followers.
He has also worked with biggies like Sanam Puri, Shirley Sethiya, Darshan Raval, Sonu Kakkar, Ash king, and many others. If one was to give a lump-sum number then Dhruwal Patel has done around more than 250 TVCs and 125 music albums, as of now.
Dhruwal's last project BAARISH with Paras Chabbra & Mahira Sharma, both being extremely famous on Big Boss 13 made waves. He also did BHULA DUNGA with Shehnaaz Gill and Siddharth Shukla, the Winner of Bigg Boss 13, another well-known couple from Big Boss 13. It was the song made by popular artist Darshan Raval, which has been breaking various global records on Twitter and YouTube alongside significant trends.
YAADEIN with Avitesh Shrivastav, the son of the melodic legend Aadesh Shrivastav. The melody has been applauded by the Bollywood legend Amitabh Bachchan Ji.
Hence, the work Dhurwal Patel finds most fulfilling is when he gets the chance to work in his cherished language i.e. GUJARATI. What's more, he shows his affection by making a ton of Gujarati music albums during Navratri.