DIG Developments Ascends to New Heights with Track 20: A Flagship Addition to New Capital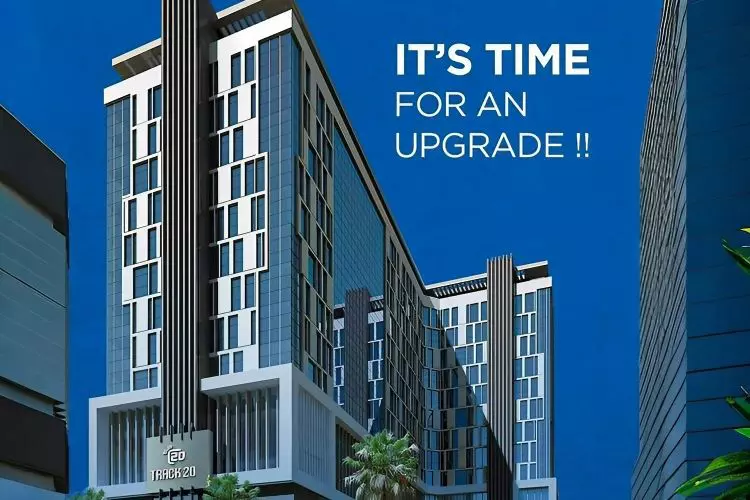 The real estate horizon of Egypt is witnessing yet another monumental transformation, and at the heart of this evolution lies DIG Developments. Through its esteemed legacy, DIG Developments has shaped the landscapes of the nation, and their newest venture, Track 20, is all set to be the shimmering gem in the crown of DIG Developments projects.
Nestled within the vast expanse of the New Administrative Capital (NAC), the recently launched Track 20 by DIG Developments marks an investment prowess of 1.5 billion Egyptian pounds ($49 million). This 15-storey mixed-use marvel, as elucidated by Company chairman Hussein Salah, is a tapestry of state-of-the-art shops, contemporary offices, and cutting-edge medical units. The architectural dynamism of DIG Developments projects is fully embodied in Track 20's innovative design and functional layout.
While the announcement has already garnered significant attention, what's even more noteworthy is the rapid pace at which DIG Developments is progressing. Construction for Track 20 is in full swing and promises to greet the skyline of NAC by 2026. Reflecting on the commitment of DIG Developments, Salah mentioned the substantial capital expenditure of around 1 billion EGP dedicated to construction across various DIG Developments projects this year alone.
DIG's vision doesn't halt at Track 20. The anticipation builds as the company awaits building permits for the Z4 Mall in Janna Zayed, a majestic structure sprawling across 2,500 sqm. Mirroring the quality of all DIG Developments projects, the 4-storey Z4 Mall, poised to be realized at an investment of EGP 1 billion, promises completion within three years of its construction inception.
As the canvas of NAC broadens, it's adorned with DIG's ongoing marvels including the 11-storey Track 10, the 13-storey Track 12, and the 15-storey Track 14, further elevating the stature of DIG Developments projects.
To ensure impeccable operation standards, the company has joined forces with HRE Properties for its NAC endeavors, and the esteemed Healthy Care Group will oversee the operation of the clinics.
In the realm of real estate, DIG Developments remains unmatched, continually setting the gold standard. As Egypt strides forward, it does so with DIG Developments projects lighting its path.
Invest in Egypt's Prime Real Estate: Unveiling Track 20 Tower New Capital
Egypt's real estate panorama is undeniably on the ascent, and the newest star in this evolving skyline is the Track 20 Tower New Capital. Commanding a prestigious position next to Central Park, this architectural marvel is more than just a building – it's an investment beacon for both national and international stakeholders.
Track 20 Tower doesn't just promise an elite address but offers an expanse of world-class units spread over its ground and impressive 14 upper floors. Covering a sprawling 5,240 m2, this flagship DIG project is an emblem of modernity and functionality. From bustling commercial spaces, efficient administrative hubs to state-of-the-art medical units, every square meter is a testament to top-notch quality and design. Potential investors and buyers can indulge in units for sale with attractive prices, starting from a spacious 30 m2, with price initiating at a competitive 5,699,999 EGP.
For those intrigued by this golden investment opportunity, the buying process has been simplified and made enticing. Units can be effortlessly booked with a mere 25% down payment, followed by convenient installments spread over five years. Such buyer-friendly terms, paired with the tower's prime location, make it an unmissable opportunity in Egypt's real estate domain.
So, if you're on the lookout to buy an asset that promises exponential returns or simply wish to be part of Egypt's future skyline, Track 20 Tower New Capital is the destination. With units swiftly being reserved, now's the perfect time to book your space in one of Egypt's most coveted addresses. Secure a future where luxury, convenience, and wise investment converge.
DIG Developments: Pioneering Egypt's Real Estate Frontier
In the vibrant tapestry of Egypt's real estate industry, DIG Developments has firmly established itself as a luminous thread. Founded by some of Egypt's leading real estate magnates, this venture was birthed with a singular vision: to forge promising investment opportunities and maximize returns for a broad spectrum of investors. The pedigree of the conglomerate assures those seeking upscale homes, unmatched value through the myriad of DIG Developments projects.
In conclusion, when you think of groundbreaking real estate landmarks in Egypt, think DIG Developments. Their projects don't just shape skylines; they redefine them. Join the journey with DIG Developments, where every brick laid is a step toward the future.