Disney Announces Merger of Hulu and Disney Plus: All Your Streaming Needs in One App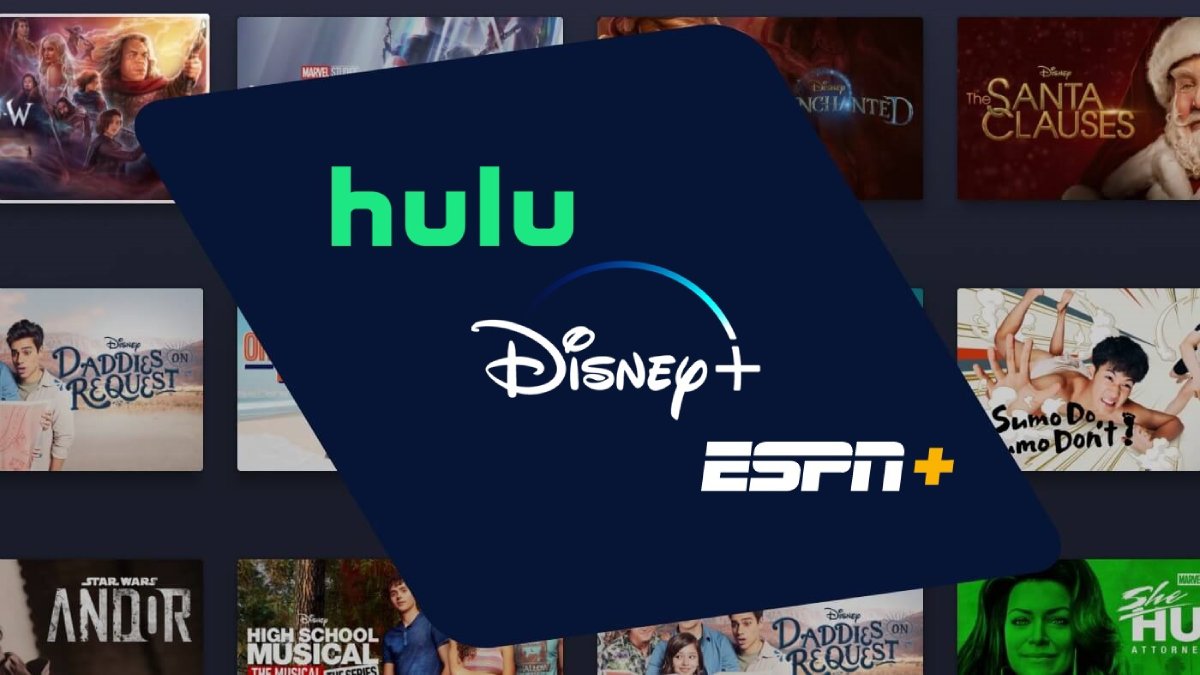 Disney is merging Disney Plus and Hulu into one streaming app. On Wednesday, during Disney's Q2 earnings call, CEO Bob Iger said that the company would create a "one-app experience" in the United States. He also said that the company would raise the price of its ad-free plan, which costs $10.99 per month at the moment.
During its earnings call on Wednesday afternoon, Disney said that it would launch a single streaming app that would include content from ESPN+, Hulu, and Disney+ before 2024. The plan, the company said, is for a single "consolidated" streaming service that doesn't require multiple subscriptions. CEO Bob Iger said that it would "logical progression of our DTC offerings," and that it was a "ultimately [lead] to a more unified streaming experience."
"While we continue to offer Disney plus Hulu and ESPN plus as standalone options, this is a logical progression of our DTC [direct-to-consumer] offerings that will provide greater opportunities for advertisers while giving bundle subscribers access to more robust and streamlined content, resulting in greater audience engagement and ultimately leading to a more unified streaming experience," Iger said.
He continued, "Meanwhile, the pricing changes we've already implemented a proven successful, and we plan to set a higher price for our ad-free tier later this year to better reflect the value of our content offerings."
Disney+, Hulu, and ESPN+ are currently available separately or in a variety of packages. However, customers still need to sign in to separate apps in order to access the various content, even with a discounted bundle subscription. Nonetheless, this change would place every one of the three into a single application. Iger mentioned that there will still be options for standalone subscriptions. That is rather than outside the U.S., where Hulu shows and movies are just perceptible through Disney+. For instance, Hulu is not available as a separate app in the United Kingdom; instead, a subset of the brand's offerings can be found in the Star tab of the Disney+ interface.
Pricing information for the forthcoming unified app was not provided by the company immediately. Presently, a Disney+ and Hulu bundle with ads is $9.99 per month, while an ad-tier Disney+, ESPN, and Hulu pack is $12.99/month. You can get a bundle that includes Disney+ and Hulu without ads for $19.99 per month.
Since 2017, Disney has held the majority owner of Hulu. Comcast still owns 33% of Hulu, but it officially gave up control to Disney in 2019 and agreed to a planned sale in the future. Beginning in the early years of 2024, Disney will be able to acquire the remaining shares of Hulu, and Comcast will be able to force the sale for at least $9.2 billion.
Even though Disney's streaming business reported a loss of $659 million, which was lower than expected, it still lost 157.8 million subscribers worldwide when compared to the same period last year. This could indicate that price increases have begun to offset the loss of subscribers.
We do not yet know how much Disney will increase the cost of its ad-free plan or whether this pricing will change when Disney Plus and Hulu become available as a single app. Disney chief financial officer Christine McCarthy stated that the company will launch a $7.99 per month ad-supported tier in Europe at the end of this year. Last year, the company raised prices on both Hulu and Disney Plus.
Iger added that the combined app will carry out toward the finish of the calendar year and that the organization will share more subtleties "in the future." Hulu content is as of now packaged into the Disney Plus app in select nations outside the US. Disney's announcement follows Warner Bros. Discovery's bundle of HBO Max and Discovery Plus into a single app called Max, which will launch later this month. Disney's announcement comes shortly after that.
Comcast has agreed to sell its 33 percent stake in Hulu to Disney in January 2024, but Disney is currently debating whether to do so. Comcast's stake in Hulu was estimated to be worth at least $9 billion at the time of the agreement, which Disney might be reluctant to pay if the current economic climate persists.
"How that ultimately unfolds is to some extent in the hands of Comcast and in the hands of, basically, a conversation or a negotiation that I've had with them," Iger said when answering a question about Comcast. "There seems to be real value in having general entertainment combined with Disney Plus, and ultimately, Hulu is that solution."
Disney CFO McCarthy stated that the company is "in the process of reviewing the content on our DTC services to align with the strategic changes in our approach to content curation." The company will also be removing some content from its streaming services. There will be an impairment charge of between $1.5 and $1.8 billion as a result of this.