Google Home App Gets Major Update, Available to All Users Starting May 11th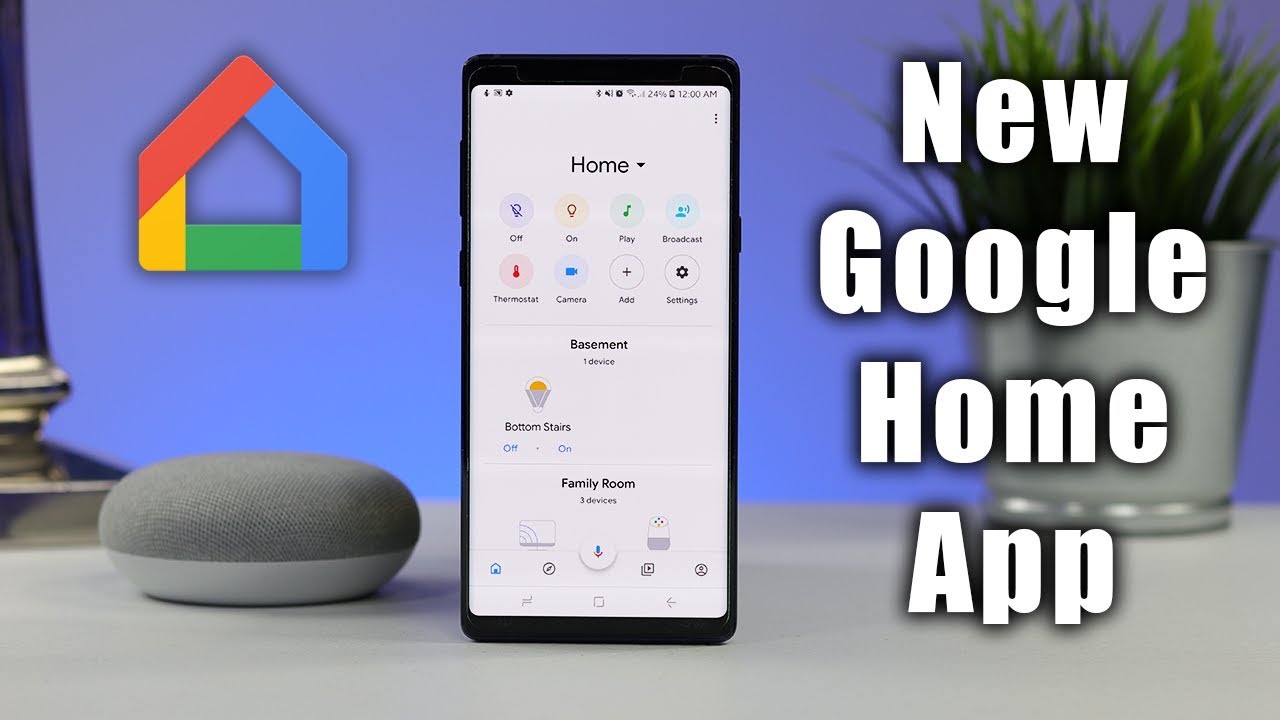 Google announced on Wednesday at Google I/O 2023 that the company's brand-new Home app will be made available to everyone beginning on May 11 after exiting its invite-only public preview. The smart home controller app has had a total redesign, including a genuinely necessary new Favorites tab, a better camera interface, support for many new gadget types, and more controls for existing ones. Additionally, you can now set up Matter devices in Google Home with an iPhone.
Considering how significant smart home gadgets have become, not a surprise Google has a lot of updates to its Home app and how Android clients can connect with those gadgets. The Google Home app, which is available for both Android and iOS, has undergone a complete redesign and will be available tomorrow. This is the most significant update.
Google claims that they have been significantly iterating on the app in response to user feedback since it went live in preview last fall. The familiar five-tab view runs along the bottom of the screen in the new design: devices, activities, favorites, automation, and settings. The default view is the favorites tab, where you can pin interactive tiles for the devices, actions, and automation you use the most in the view.
It can, for example, show you an automatic view from a Nest camera, let you change the temperature or lights in a specific room, or both. It'll likewise pop up media controls when you have an active video or audio stream playing on one of your gadgets. A bar at the top of the screen additionally shows "spaces" that are generally used, similar to climate, WiFi control, cameras, and lights. Because of this, you can quickly begin adjusting those settings throughout your home.
As you might expect, devices show everything that is connected to it, organized by room. You can see how your devices have changed over time, such as the activity of your thermostat or camera events, in the activity tab. It likewise contains an inbox that pulls together notifications in one place. Cameras specifically are getting a major improvement here, explicitly regarding performance. Google claims that the new app makes it 38% faster for cameras to display a live feed and 29% faster for clips to be accessed.
The automation tab is the default spot for building routines that work across numerous gadgets, and you can schedule them there or activate them on the fly. Finally, the settings tab was redesigned to simplify and consolidate all necessary controls. Google said that centralizing these tools was a key part of the update and called the old experience fragmented.
Google additionally has some big news around help for the Matter smart home standard. Most importantly, the Google Home app for iOS now supports Matter, so you can set up and manage devices that are compatible with Matter within the app on your iPhone. This, according to Google, will be available in the "coming weeks" and will require iOS 16.5. There are likewise new controllers in the Home app for more than 60 applications, which ought to make it simpler to control more gadgets in the Home app itself.
The Google Home app is finally coming to Wear OS in conjunction with these app updates. With it, you will be able to see your favorites on your wrist and scroll through your rooms to make any necessary adjustments. Your Wear OS watch will also send you camera notifications that show you an animated preview of what just happened, so you can see, for example, that someone just delivered a package. On May 15, the Wear OS app will be available.
In addition, an update is being made to the Home app to make it work better on tablets. Given that the Pixel Tablet will be available soon, this is an excellent time to do so. Naturally, it will perform better in landscape and portrait orientations and make better use of a large screen. Additionally, a brand-new "home panel" will be available for both the Pixel Tablet and Pixel smartphones. With this feature, you will be able to perform common actions such as viewing a camera, adjusting a thermostat, and turning on your lights without having to open the Home app. Furthermore, when the Pixel Tablet is docked, that Home board will be available to anybody so they can change things in the house depending on the situation.
Google likewise has some uplifting news for individuals who own older Home Cam gadgets. The first generation Home Cam Indoor and the Home Cam Outdoor can at long last be transitioned from the old Home app to the new Home app. That will happen in July, and you will need to be using the Home app's public preview. All of the data and feeds from those cameras will then be accessible in the same app as the rest of your smart home devices, according to Google. The transfer will take about ten minutes.
The timeline for all of these updates varies, as is typical with Google; however, the Home app itself will unquestionably undergo the most significant change, and it will be available tomorrow. Prepare yourself to press the "update my apps" button.
The Google Home app can now be used
The Google Home app was redesigned from the ground up for a long time, and it has been in public testing for almost seven months. The last version was so limited and had scarcely any control options as to basically be unusable as a method for controlling your smart home. Google, on the other hand, is combining form and function with this new app. On May 11, the app goes live, and over the next few weeks, it will be available to all users.