Disney+ develops 'watch together' feature to operate with FaceTime using SharePlay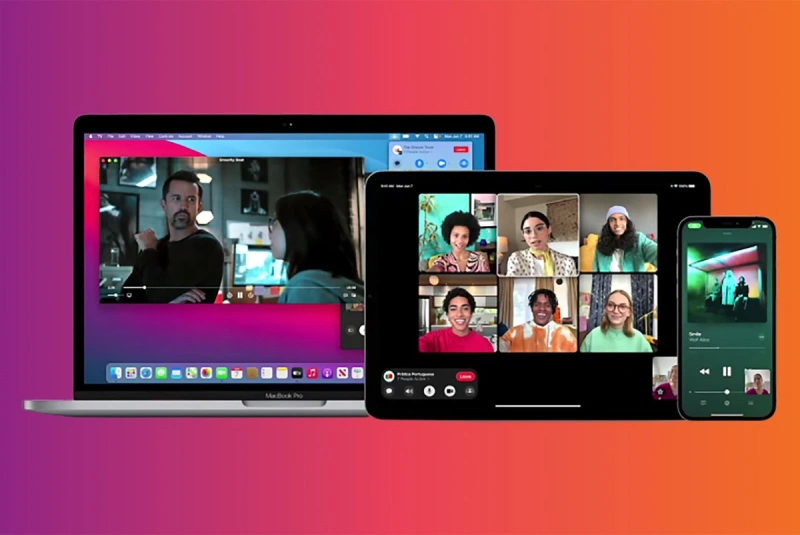 Disney+ is the most recent streaming app to add support for Apple's SharePlay, the iOS 15 feature that offers a co-viewing experience over FaceTime video calls on iPhone, iPad, Mac, or Apple TV gadgets. Disney+ is today extending its "watch together" feature to work with FaceTime while using SharePlay. With that, subscribers with an iPhone, iPad, or Apple TV can appreciate Disney content with relatives and companions totally in sync while on a FaceTime call.
Disney+, nonetheless, has been a long-awaited expansion to this lineup, as Apple had declared during WWDC that the streaming service would be among those supporting the new feature.
Today, the organizations are making good on that guarantee with the release of a Disney+ app update that will permit subscribers to use the SharePlay feature on Apple's iOS, iPadOS, and tvOS gadgets. Disney says the feature will be viable worldwide across the whole Disney+ catalog from Disney, Pixar, Marvel, Star Wars, and National Geographic. This incorporates its new titles as studios Marvel's "Hawkeye," "Welcome to Earth" and its upcoming Disney+ premieres, as "Encanto," which shows up on Christmas Eve (December 24), and "The Book of Boba Fett," which becomes available beginning on December 29.
First declared during Apple's Worldwide Developers Conference (WWDC) in June, SharePlay carried out with the iOS 15.1 update, soon offering co-viewing experiences across a variety of apps, including NBA, TikTok, Twitch, Paramount+, and Showtime, as well as Apple's own applications like Apple TV+, Apple Music and Apple Fitness, among others.
Once updated, clients will actually want to host and go to SharePlay sessions that permit up to 32 people to co-watch Disney+ together. This could make for a simple way for a family who can't be together for the holidays to have a Disney film night, for example, or a way to entertain the children by having them stream Disney+ with friends back home while away for a holiday trip, in addition to other things.
The SharePlay feature itself is somewhat simple to use as it's incorporated into the FaceTime app. To use the feature, you'll initially begin the FaceTime call, then, at that point, open the Disney+ app. A notification will show up at the top of the screen alarming you that SharePlay is available. You'll tap play on the content you want to watch and start watching with every other person on the call. The playback controls are accessible to every other person on the SharePlay session, permitting every user to press play, pause, rewind or fast forward.
Disney takes note that every participant can select the audio and subtitles in the language of their choice when streaming on their device. The feature additionally offers different viewing options, permitting individuals to watch the streaming content on their Apple TV while as yet FaceTiming with loved ones on their iPhone.
As per the organization, the Disney+ SharePlay experience is accessible globally across the whole Disney+ content catalog from Disney, Pixar, Marvel, Star Wars, National Geographic, and more.
SharePlay has been one of the additional interesting features with regards to the iOS 15 release, as it appears as though a natural next direction for the FaceTime software in an age where social distancing and remote work have become the standard, and apps like Zoom have crossed into consumer territory. As well as supporting co-watching, clients can likewise screen share over SharePlay, in any event, launching apps and browsing together — incredible for anything from online shopping to offering aging relatives far-off technical support.
To use SharePlay to stream Disney+, all participants should be running basically iOS 15.1, iPadOS 15.1, and tvOS 15.1, and they'll be Disney+ subscribers.
However, Disney is accepting SharePlay, its own in-app co-viewing feature, called GroupWatch, which will keep on being accessible to all subscribers in a similar country across viable gadgets.
"We're very excited to launch SharePlay on Disney+ for Apple users in time for the holidays and ahead of several highly anticipated premieres," said Jerrell Jimerson, EVP of Product & Design, Disney Streaming, in a statement. "With thousands of movies and shows and a growing content catalog of new titles and originals, SharePlay provides another opportunity for personal friends and family around the world to come together and create new memories with their favorite stories on Disney+," he added.
SharePlay sessions can have up to 32 people and deal with every participant in the FaceTime call with the adaptability of picking audio and subtitles in their preferred language. Watchers who lean toward a bigger screen can likewise partake in the synchronized content on their Apple TV while as yet sharing the moment with personal friends and family over FaceTime through their iPhone or iPad.
Before that, Disney+ previously had a kind of watch together feature, where various clients that have a Disney+ subscription could take an interest in a watch party, react to a scene, and play/stop the content whenever. Presently with SharePlay, it's simpler to see the other person's reaction since you're on a FaceTime call with them.
Something fun to see is that even though Disney+ is just supporting the SharePlay feature now, Apple previously promoted the streaming service as working with SharePlay for about a month, as you can see here. If you're interested, these are altogether the streaming services you can use the SharePlay function and make a watch party with relatives and friends:
Apple TV+
MUBI
Paramount+
SHOWTIME
NBA
BET+
ESPN
HBO Max
Hulu
MasterClass
Pantaya
Pluto TV
Starz