Dog Supplies: Important Things to Have for Your Dog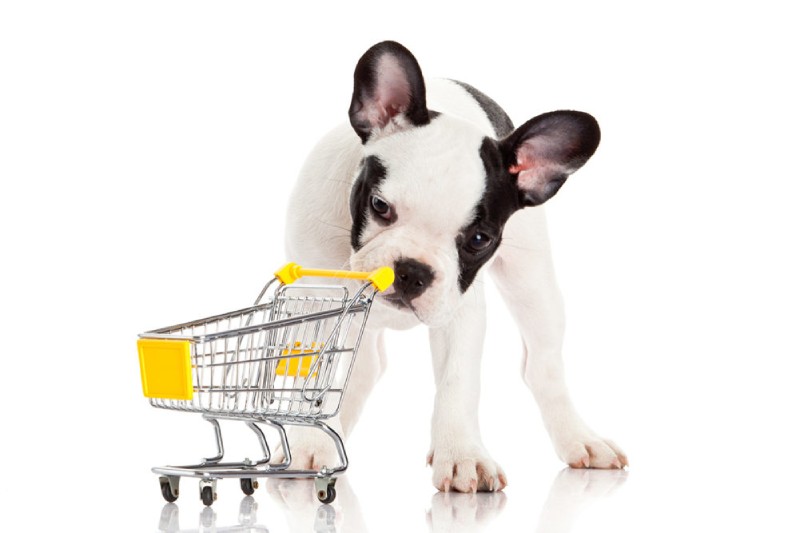 All pets, whether felines, dogs, or birds, have certain requirements to ensure they enjoy long and healthy lives with their owners. The process of identifying their essential requirements is one of the most confusing aspects of the dilemma.
You can locate all the dog supplies you need at a pet shop, and you'll be able to choose from a wide selection. Listed here are some of the necessities each pet requires from its owner.
Leash and Body Harness for Dogs
A dog harness is an alternative to a collar, which might cause discomfort to the animal's neck. The collar's added pressure on the dog's neck as it pulls might also disrupt its breathing pattern.
A harness helps disperse the pressure over the dog's chest and back. It connects the chest and the back making it easier for the owner to control the pet while limiting the dog's ability to pull so that it may learn to walk behind its master. The required length for a dog leash is a minimum of 56 inches, and a soft leash is recommended for the owner's comfort.
Dog's Ear Wipes
Dog ear wipes are ideal for cleaning your dog's ears. A parent will need patience and an easy-to-use object to clear the wax and filth from the dog's ear canal since the dog will likely be reluctant to submit to the treatment.
Eye Wipes For Dogs
These are useful for removing the crusts or tear stains that accumulate beneath the eyes. Little dog breeds are likelier to leave tear stains on your carpet than bigger dog types. When dealing with eye issues like discharge or infections, eye drops for dogs are an absolute must.
A Powder that Can Kill Ticks
You may spread the anti-tick powder over the dog's body to control the fleas prevalent in warmer climates.
Cream for Paws
Cracks and dryness in a dog's paw pads are common problems. Extra moisture is guaranteed, and tough paws are softened with paw butter. Over time, paws might suffer unintentional injury from walking on hot asphalt roads or pavements. Feet may be soothed and hydrated by massaging paw butter into the pads.
Water Container
Bring a water bottle if you plan to take your dog for a walk or play in the park. When taking the dog for a walk in hot weather, it's crucial to bring along a water bottle to ensure the animal is properly hydrated and doesn't overheat.
Dog Grooming Gloves
You may use grooming gloves in place of a brush to remove loose hair from a dog's coat by rubbing the glove over the dog's fur.
Dog-friendly Toothpaste and Brush Set
Taking care of a dog's teeth is an important part of being a responsible pet owner. Bad breath, gingivitis, tooth discomfort, and even periodontal gum disease, which may lead to tooth loss, are all neglectful canine dental care symptoms.
Teeth wipes, consistent brushing, and high-quality toothpaste are all essential for oral hygiene. To aid in the upkeep of your dog's teeth, you may also provide your dogs with dental treats.
Canine Deodorizers, Kennel Disinfectants, and Odor Sprays
Regular cleaning and disinfection of a dog's kennel are necessary to prevent the spread of infectious bacteria and germs. It smells bad because of the feces, hair, grime, and vomit you haven't cleaned up.
After the kennel has been cleaned, you should use a good disinfectant designed for use in such environments. An odor neutralizer or eliminator is your best choice if you don't want your home to have a distinct "not-so-nice scent" coming from your dog's coat or pee.
Furthermore, you may spray it on a piece of furniture or carpet your pet already has dirt on to prevent him from leaving a permanent fragrance imprint. When a dog with longer, thicker hair has a persistent, characteristic odor, it might be helpful to use a deodorizing spray for dogs. This easy solution eliminates odor immediately.
Importance of Having Appropriate Dog Supplies
When shopping for dog supplies, owners must consider their dog's age, size, and breed-specific requirements. There are many goods available that may make your dog feel healthy, safe, and loved by their owner, in addition to the basics (a decent dog bed, nutritious food, and a few boredom busters).
Following the advice above will help you provide the best life possible for your dog, whether a young pup or an old one.