Dr Jyotsna Suri- Where steely resolve meets a golden heart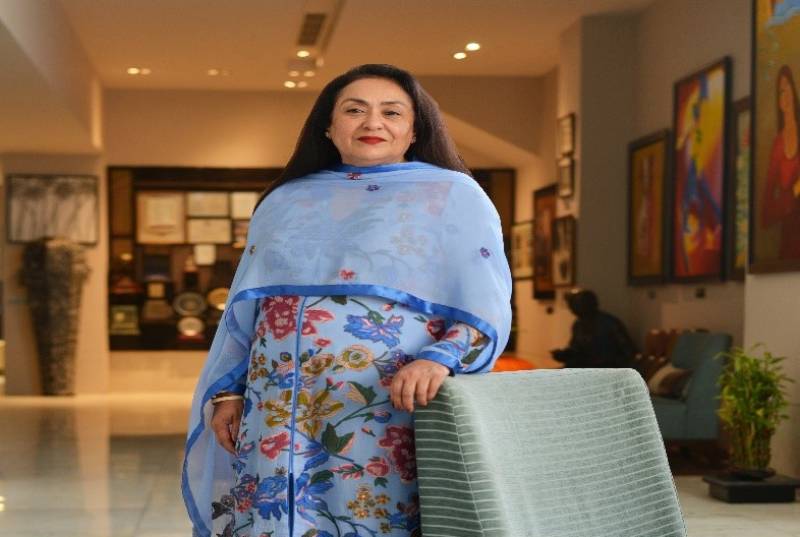 In a world in which majority of the people buckle under pressure, Dr Jyotsna Suri acts as a much-needed inspiration to the youth. Her hard work and dedication to get ahead are truly worth admiring and act as a blueprint for success.
When it comes to success in the hotel industry, Dr Jyotsna Suri swears by two things, dedication and passion. Dr Suri is the perfect person to seek advice from when it comes to building a name in the hotel industry, after all, she has redefined the hotel industry in a way that is not only commendable but also inspirational. But as is the case with trailblazers, her journey has not been easy. She has had to endure countless obstacles and remain dedicated and patient.
The world knows that the hospitality industry was never easy, yet Dr Jyotsna Suri took all the risks and went on to expand her luxurious hotel chain – The Lalit from 6 to 14 in a very short span of time. She has always believed in working hard and feeling the joy that comes from fulfilling her commitments towards her customers and the industry at large.
What is also worth admiring is that Dr Jyotsna Suri believes in turning dreams into realities. Initially, The Lalit Hotels operated under the franchisee of Holiday Inn, Hilton and later the Intercontinental. However, after successfully running the business for some time under the franchise, Dr Suri was confident that the company was strong enough to go on its own. This was a move that prompted many of her critics to write her off.
However, by staying true to her vision and with infinite hard work, Dr Suri was able to realize her dream. Now, The Lalit is one of the strongest and most well-known hotel chains in the country and this is without any support or reliance on international brands.
One thing that truly differentiates her from the rest is her vision. She is a strong believer in Indian culture and loves to spread the traditional value through The Lalit. Dr Suri is known for her vociferous promotion of Indian Tourism, "Developing Destinations and not just hotels" is her conviction as she believes that involving local people will bring popularity to the destination.
The Lalit follows the ethos of WE CARE – not only internally, but also externally for society and environment. The activities of the group include tree plantation, imparting education to the under-privileged youth, providing employment to those from marginalized sections of society, We serve what we grow, Developing Destinations and many more.
When you achieve the kind of success that Dr Suri has achieved, the entire world looks upto you for direction. In November 2019, the Government of Japan awarded her with the prestigious Order of the Rising Sun (Gold and Silver) for her efforts to develop Indian-Japanese business and tourism ties. She became the first Indian woman and sixth woman in the world to receive this prestigious award. She was named the Most Influential Woman by Business World in the same year and recognised as one of Fortune India's 50 Most Powerful Women in Business.
Dr Jyotsna Suri has built a highly successful empire by keeping things simple. She has maintained a steely resolve to achieve her goals, which is one of the key reasons why she has made a name for herself in an industry that is extremely challenging. What is also heartening is that the success has only propelled her humanitarian efforts.