Dr. Zade's Hand Formulated Skincare line is going to change the dynamics of the beauty world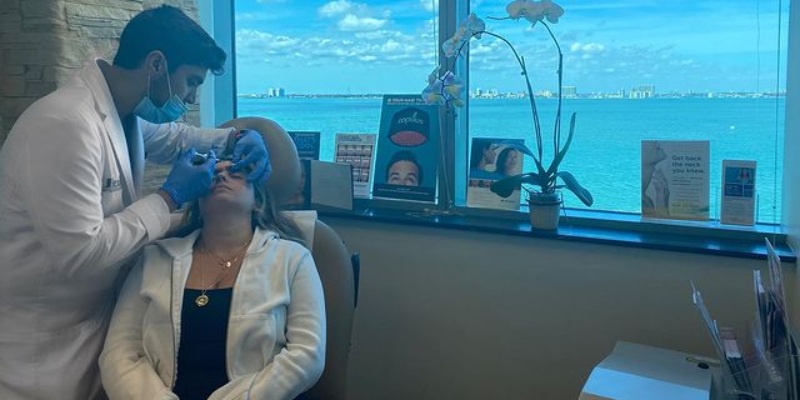 Dr. John Zade MD is making his way to Scottsdale, Arizona, with his hand formulated skincare line. The dermatology and MOHS surgery expert Dr. Zade, promises to change the dynamics of the cosmetic industry and take over the beauty world.
Everyone wants youthful and radiant skin. Some are lucky enough to be born with it, while some spend thousands of dollars on surgeries, expensive beauty products, and makeup to shine. These products might not guarantee you the results, but they will usually bring consequences with them. They can be dangerous and can cause lifetime damage to your skin. That's why when it comes to the skin, people always choose products that are recommended by the experts or tried by their close ones.
But who knows your skin better, an Instagram influencer or a skin expert who has been associated with the industry for more than a decade? The answer is definite. With his years of research and working in the field of the Dermatology, Dr. John Zade MD has come up with his hand formulated skin care product line ZadeM.D. Skincare.
The premium skin care product line is designed with a combination of various ingredients that works on a molecular level and treats your skin to its fullest. Unlike the privately labeled products, ZadeM.D. products are 100% hand formulated and scientifically proven. Most of the skincare lines from celebrities or Instagram influencers are pre-made products that just get a different label put on them. These products are just a marketing gimmick, and do not work because no one involved is an expert in skin science. Dr. Zade made his skincare line from the vast experience and knowledge he has in skin science, and all of his ingredients are clinically proven to treat the skin.
In the highly competitive market of skincare and beauty products, it is an achievement for ZadeM.D. that the products are highly acclaimed and recommended by its users. The brand continues to thrive as it is officially coming to the desert city of Scottsdale, Arizona. Now the residents of Scottsdale can get their hands on this exclusive hand formulated Gentle Cream Cleanser of ZadeM.D. The trademarked glycolic acid that Dr. Zade added to his cleanser works on a molecular level to exfoliate dead skin cells and reveal healthy, radiant skin. It gently and quickly removes dirt, oil, and makeup and is perfect for sensitive or acne-prone skin.
Over the years, Dr. John Zade MD has been an integral part of the field of dermatology and cosmetics. Throughout his career, Dr. Zade has served as an author of a medical patent and has co-authored published papers in reputed journals. He also performs Mohs surgery, which is the most precise way to treat skin cancer and has a cure rate of up to 99%. It is certain that with Dr. Zade's extensive experience, ZadeM.D. Skincare will change the dynamics of the beauty world.