Ellen Alexander – The Fashion style of a Russian beauty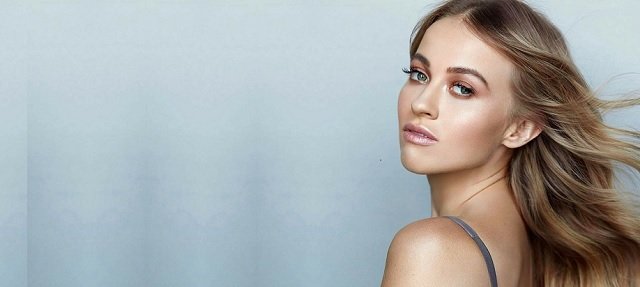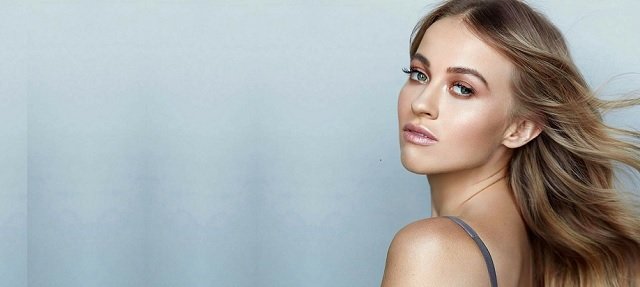 When it comes to fashion, who knows more than the models who live and breathe it every day? What do models wear when they go to romantic dates or for a night out with friends? How do they develop that signature style that looks completely effortless and forever chic? And, more importantly, can we do it too?
We've asked Ellen Alexander, a talented actress, singer, entrepreneur, and model, about her fashion style and more insights on how to be fashionable all the time.
How would you describe your fashion style?
Ellen Alexander: Down to earth, I guess! For everyday wear, I prefer the sports style, it's comfortable, and I like it. I choose my clothes, shoes, and accessories depending on the event – I could be wearing anything from gowns to jeans with sneakers. I go through different styles, and I pick what feels best for me, the clothes that emphasize my strengths. And they need to be a bit sexy too!
When and where do you shop for clothes, shoes?
Ellen Alexander: I'm always very careful with my money, so I'm not the kind of person who would spend lots on expensive brands. I'm good wearing HM, and I'm good wearing Fendi. I get most of my clothes, shoes, and accessories from my friends (fashion designers, shop owners, etc.). Sometimes we have like fashion luxury yard sales! I know it sounds funny, but it's a great way to refresh your wardrobe without spending too much. And the bottom line is that we don't really need as much stuff as we tend to believe. If I'm not using something, why not give it away so someone else can enjoy it?
Do you have a favorite brand?
Ellen Alexander: Actually, I like to Guess a lot, especially Marciano. I've worked with them in the past; they were great clients; they make great clothes. I like their designs – easy, versatile, and suitable for any occasion. And BCBG, I like their creations too. Very cool stuff. I'd like to work with them too! As a model, I mean!
If you'd go on holiday, what are the clothes, shoes, you'd bring with you?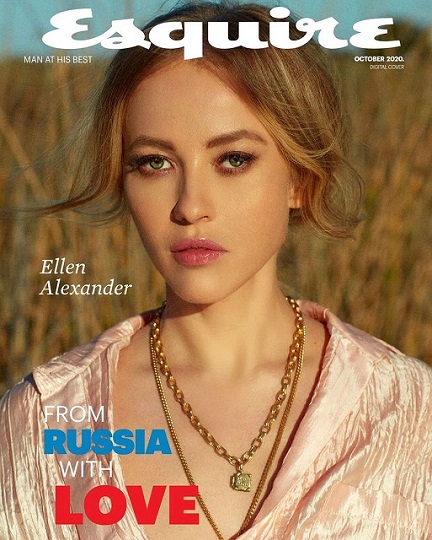 Ellen Alexander: It depends on the occasion, where I would be going, and so on. I pack differently if I am going to travel locally, or to a festival, or to have a relaxing weekend with my friends. I was traveling light before; I rarely took more than a few outfits with me. But lately, I noticed that I tend to bring more clothes, shoes, and accessories when I am away. People change and having options is always a good idea. But again, it depends on the context and the occasion.
What would you wear for a romantic date? The first time going out with a man, you want to impress, make a lasting impression… What do you wear?
Ellen Alexander: It can be anything; it depends on my mood, I think. Usually, I'm trying to wear something sexy! Casual, but sexy. It could be jeans and a sweater, or it could be shorts and high heels and a blouse. I'm not a big fan of dresses; I do wear them a lot for work, but rarely when I get to choose the outfit! And in the area that I live in LA, people don't really dress up, things are very casual here, and I like them like this.
Where do you get your fashion inspiration?
Ellen Alexander: More than half of my friends are involved in the fashion industry in one way or the other. They are either models, or fashion designers, or their own fashion shops, so I'm surrounded by fashion inspiration! I like to be around creative people; this is probably my main source of inspiration when it comes to fashion. 
Ellen's new music video to her song "Shadows" has recently premiered and is available for everyone to enjoy on Youtube:
To stay up to date with all things Ellen, and her new music follow her on
Instagram @ellen.alexander. and @ellenalexandermodeling
Contact Ellen for business inquiries:
Email: [email protected]
Website: ellenalexander-la.com