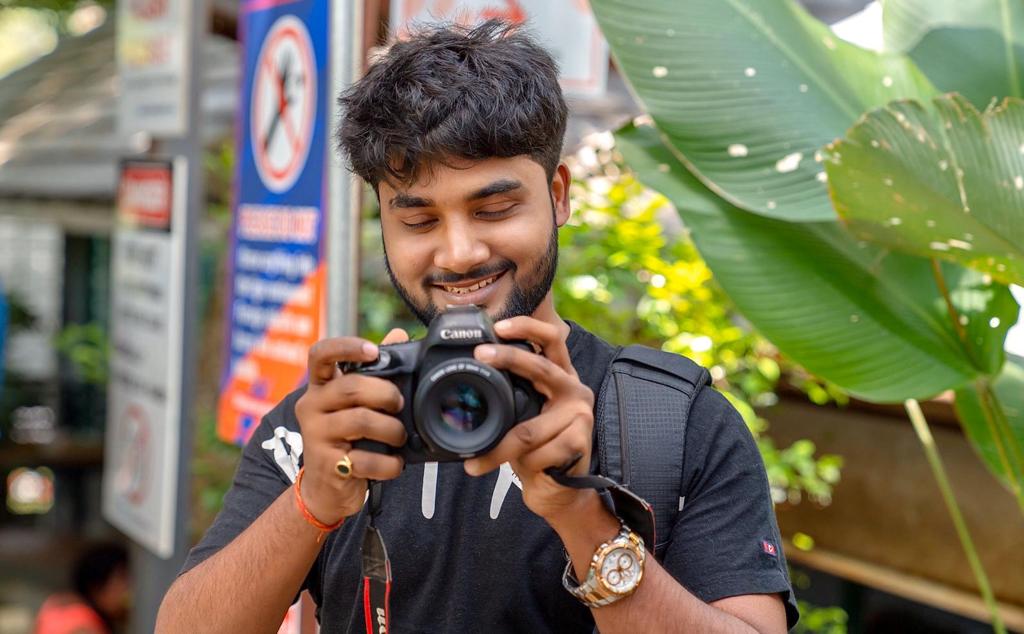 Being successful is the desire of all of us residing over this lovely planet but all of them somehow are rooted in failure…and story of PhOTOWALE somehow revolves around this..it was only the experience whether favourable or unfavourable that somewhere we're gaining name in the world of Photography mainly in our very own city "Patna"…
Everybody goes through a lot when they start something very new without having a single knowledge about the work and same was the situation with me..as I started this randomly when back in 2016 a dream of becoming an artist somehow shattered and I dropped my theatres and came to patna and I was already bundled with so many responsibilities on my head..
But with lots of fear,courage and support at the same time i started this journey…leaving dreams and stepping into totally new world everything was very sudden and new for me but the courage and support of my friends and family was only their that we've became the very first Studio from Patna to shoot internationally..In 2016 I got my very first work and it was one of my friend sisters marriage now one can think without equipment without proper Team how this work would have been done but at the back of mind the only thing was their that "something big" I want to to and want to be and I started this journey for videography I found one of my known videographer and for photography I hired someone else along with me everything was going good before halfway when i was ditched out from that one individual(Photographer that he hired).I wasn't carrying any kind of equipment such as no camera no lights and no stands and for some point i thought of taking my legs back because it was not possible in such short time to manage everything but without failing I put all my heart and managed everything in short period and within half an hour i somehow managed to get a camera and started snapping pictures and you won't believe in me but I snapped every single picture in automode….after packing up I was not at all expecting a good review as i did everything in such a short period but when photos were out the results were all shocking for me cause the pictures were pretty much liked by everyone and only thing that said about my snaps was that "in every photo the emotions were captured beautifully" and they can be preserved lifetime and journey of PHOTOWALE all started from there…
Eventually in starting PhOTOWALE didn't started with a huge banner they were not really paid for their every work.. but everytime we tried to do something new with all our knowledge and skill that we had at that time m..as time passed with Photographers and videographers renowned editiors also joined the team and that's when a proper company of PHOTOWALE started from there..
Apart from wedding rituals we've also captured fashion portfolio shoot of Talented Bollywood starts Sanjay Mishra,Pankaj jha,Sezzling Neetu Chandra,Kranti Prakash jha..
We've also captured wedding memories of our Prouds of Bihar Deepali Sahay and Aishwarya Nigam..Being first and foremost studio from Patna we've also shooted internationally and it was the pre-wedding of our very know artist Amit Dhawal..
We also work on Social themes too such as on the social topic of molestation,Girl child and the very heated topic of transgender..
Carrying professionalism Social work is something that we've continued from beginning because it's the blessings of people only that we're here so we capture wedding memories of daughters coming from economically backward family free of cost because when they see they see their and the smile that come on their face is the actual thing we want from them..