Sherri Nourse reflects on how MotivationMafia has evolved into a massive online community dedicated to entrepreneurs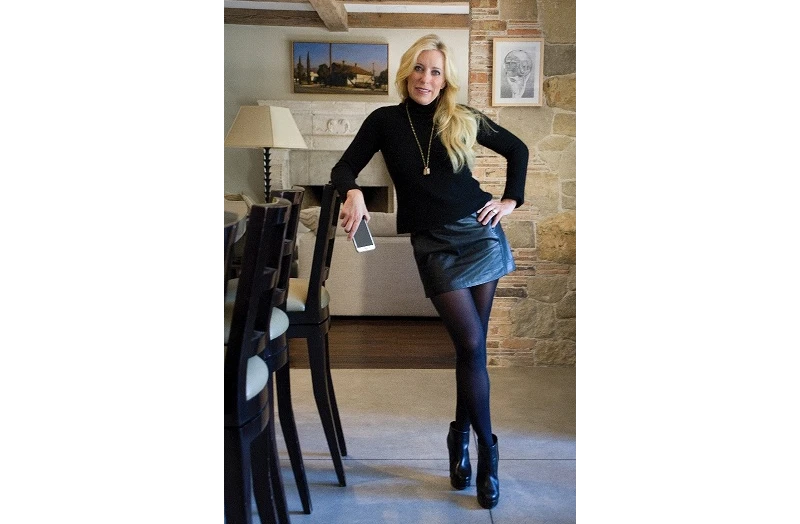 When you establish a business, launching it as a brand online might seem unnerving, thanks to the vulnerability, cut-throat competition, and high risks of being imitated due to extensive exposure. But, given that marketers bet on the virtual world for their businesses in this day and age, it only makes sense to leverage the perks that the world of online community offers, that too at the earliest. Today, with one click of a button, you'll notice several online communities floating around for reasons best known to them, mostly to benefit aspirants and rising entrepreneurs. Some of these sources prove invaluable to those seeking similar help. One such branding expert who demonstrates to be the best ally for the entrepreneurial community is the MotivationMafia founder, Sherri Nourse.
What started as an idea to help guide online shoppers soon turned into a hub and an educational resource in the form of MotivationMafia that targets small business owners and entrepreneurs. Whether people want to start a business, scale it, need mentorship, or seek funding, this is the online community to join. Over time, with its increasing presence on social media, rising demand amongst members, and proven, measurable outcomes, MotivationMafia has managed to rise to the top as a leading community for entrepreneurs. Its founder, Nourse, who also spearheads the business, is responsible mainly for mentoring entrepreneurs, delivering keynote speeches, and helping individuals, both online as well as offline, to navigate their way through entrepreneurship by counseling, educating, and motivating them.
Speaking on the growth of her venture, Nourse said, "MotivationMafia is not just a business like any other but rather a platform, a community, where talent is welcomed, supported, strengthened, and nurtured to bring dreams to life. We house all types of creative minds where they can connect with fellow entrepreneurs and people alike, test ideas, brainstorm, seek guidance, and learn by doing. Although I'm not completely envisioned this happening, the way the venture has scaled and helped so many people makes me satisfied and feel grateful. I want to continue devoting my time to educating professionals about the processes involved in becoming an entrepreneur. Nothing feels better than witnessing people with high aspirations sit down with us – virtually – to chart plans for their success."
Besides being a successful owner of MotivationMafia, Nourse is also the founder of AmbitionMedia – a social media marketing firm that offers services like brand development & management, marketing, and content development. Her clientele includes Fortune 100 and 500 companies and personal brands from different sectors, including travel, fashion, lifestyle, and automotive.
The career trajectory of Nourse proves that when a leader stands tall and keen to build others up, they are all better equipped to tackle entrepreneurial challenges. Shared knowledge and experiences help each of them understand different backgrounds, workplaces, business ideas, creativity, passions, and more. "Going through this process alone can be daunting, and thus, MotivationMafia brings everyone on a common platform to help each other," added Nourse.