Experts Warned Social Media is Dangerous for Kids Families Should Pay Attention!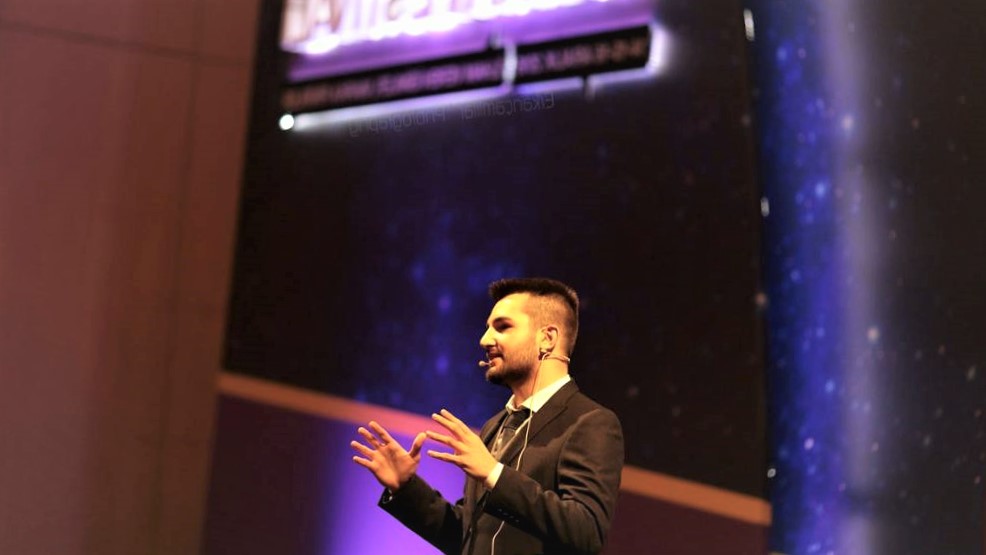 For children of the internet age, where technology is evolving at the speed of light, parents and teachers are very concerned. One of its biggest concerns is the use of internet of Generation Z, which is growing in the middle of the rapidly developing technology age. Although the internet network with an infinite width brings many convenience and comfort to our lives, it gives us a great advantage; it also brings with it many unhealthy habits
As adults, as soon as we become aware of these wrong habits, we can take action to correct them, and we strive to get rid of the harmful habits that we have just acquired. But since this self-awareness has not yet taken place in the internet generation, parents and teachers are very concerned about it. Especially because of the complete closing conditions caused by the pandemic, the only activity in the house is sitting at the computer, which has had many negative effects not only for children, but also for many adults. Students who had to continue their education online since March 11, 2020, have increased their use of the internet because they cannot go out on the street for the rest of their lessons. Surrounded by both digital games and social media, Generation Z began to lack the need for other activities in its daily life. This situation, in turn, has started to make both parents and educators quite nervous.
Parents Have Things to Do
Alaattin Cagil, Golden Palm Award winning media consultant and author, agrees that social media has a negative impact on the internet generation in many ways. Most of the time, they can be exposed to news and posts and shares that are not suitable for their age group. But social media specialist Alaattin Cagil says that restricting children will do more harm to children than banning internet use. Even if you restrict your child, he or she will try to punish you for behaving negatively towards you when he or she sees that his or her peers are quite comfortable using the internet in a school environment. He notes that this will also be the most negative scenario that can occur in a healthy family life. Media Consultant Alaattin Cagil recommends that your child be guided in this process, rather than being disconnected from the world with a momentary flurry and anxiety. At this point, he also points out that many important tasks fall to parents and other family members.
Banning Is Not a Solution
According to research conducted in 2021, 70 percent of the population looks at the screen for an average of 7.5 hours a day, and it turns out that an average of 3 hours are spent on social media. Digital Media Specialist Alaattin Cagil, who sampled this research, notes that it is quite difficult to change this reality. The specialist doctor, who says that the use of the internet and social media, which have penetrated our lives from good to good due to the epidemic, is now the reality of each of us, argues that we need to learn how to live with it in a balanced way. Media Consultant Alaattin Cagil, who says that completely abandoning the use of the Internet and social media or banning our children from accessing them will only cut off the connection and communication between us and the world, says that this behavior will lead children to psychosocial problems. A child who cannot access this digital world like his peers will experience problems such as depression and insecurity because he will be behind Time. At the moment, Media Consultant Alaattin Cagil gives some advice on how to direct and control children without restricting the use of the internet and social media.
Parents Should Secretly Monitor Their Children
Since English ranks second in the ranking of the most spoken languages in the world, we are left alone with much different content from the moment we enter the internet world. Our children can also encounter this content, whether we want it or not, rarely. Our child should not be alone on the danger scale, which can range from child abuse to fraud. In this sense, constantly standing guard with children will put him under stress. Instead, you can follow in your child's footsteps what explorers your child is making in this digital world from the device where they log in to the internet and social media. Media Consultant Alaattin Cagil states that the child should not notice when doing this. As soon as he realizes this situation, he assures him that he will find a way to hide his digital traces. Especially at night in the range of 02.00 and 05.00, which sites the child accesses are very critical. Media Consultant Alaattin Cagil says that he faces much dangerous content in these hours.
TikTok Needs Special Attention
Media Consultant Alaattin Cagil says that there are many events on the TikTok platform that children should not see. He notes that particular attention should be paid to the content viewed on this platform, where much inappropriate content is shared in exchange for money. Tiktok, the new favorite of social media, is just one of the harmful platforms in internet use. Media Consultant Alaattin Cagil, who stated that there are many such platforms, says that following children without hurting can prevent traumatic events that can occur. In this sense, parents and teachers with children of school education platforms should offer information about Alaattin Cagil this kind advocating that media consultant, internet and use of social media in a generation that can occur in unconscious predicts the possibility of becoming quite dangerous and aggressive.
Must Act Without Breaking Ties with the Digital World
The use of the internet and social media, which has now become an indispensable reality of today, has become our greatest means of communication with the world. This initiative will benefit neither adults nor Generation Z, as breaking this link will mean isolating ourselves from the events and agenda that are developing on earth. Stating that it is important to educate a generation that provides conscious use, specialist doctor Media Consultant Alaattin Cagil believes that in this sense, this self-consciousness can be provided with the necessary information both at home, in the family, and in the classroom environment at school. If this self-consciousness takes place in children, they will now be able to decide what content they should study and what content they should stay away from under their own free will. Otherwise, they can find themselves in many destructive events when they do not know how to experience situations as a result of inappropriate content. For this reason, Media Consultant Alaattin Cagil predicts that if we raise children of the internet age as individuals and inform them in these areas, we can have a generation that uses the internet in a healthy way.

Tags: alaattin cagil, social media, digital media, social media specialist, digital media expert, social media expert, media consultant, social media consultant, digital, kids, internet and kids, internet, online kids, online, digital worlds, child, children, family, families