First Jamaica Blue store is opened in Qatar by the Foodco Group of Australia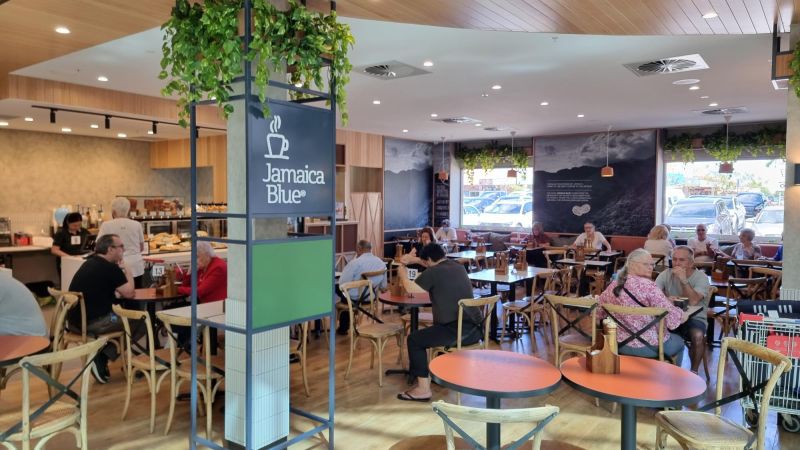 Muffin Break, based in Sydney, has opened a Jamaica Blue coffee shop in Qatar, its eighth international market and second in the Middle East after the United Arab Emirates.
Foodco Group, a food and beverage retailer and operator based in Australia, has opened its first store in Qatar to continue the Jamaica Blue coffee chain's international expansion.
Jamaica Blue's eighth international store and second in the Middle East will be located in the Gulf Mall shopping center in Doha. The UAE is home to eight locations of the coffee chain, which made its debut there in 2009.
The market for branded coffee shops in Qatar ranks sixth in the Middle East.
According to research conducted by the World Coffee Portal, the Qatari market saw an increase of 51 stores to 400 outlets in the previous year, led by Starbucks and McCafé, which each had 49 locations there.
According to the Project Café Middle East 2023 analysis, there will be 545 premium coffee shops in Qatar by 2027, with international operators continuing to be attracted to the market.
Al Mana Holding will sub-franchise the coffee and food-to-go brand in the Qatari market in February 2023, highlighting the opportunities for new market entrants. One PM Holding franchises Pret A Manger stores in Saudi Arabia and Kuwait.
Foodco Group, based in Sydney, primarily opens Jamaica Blue stores in shopping centers with a lot of foot traffic.
Currently, the food and beverage company owns and operates 98 Jamaica Blue stores in Australia, 58 more in the United Arab Emirates, the United Kingdom, New Zealand, China, Malaysia, and Singapore.
In addition, Foodco Group owns and operates the bakery café chain Muffin Break in the UK, New Zealand, and Australia, as well as the Australian online coffee channel BeanGiving Retail, which gives ten percent of sales to community organizations in the area.