Lifestyle
Fishing for the First Time? Quickly Become Expert with the Nature Insider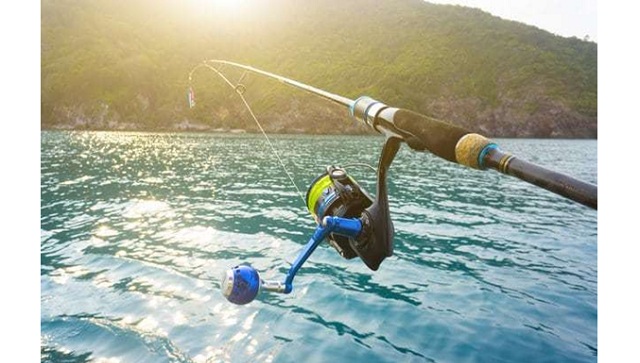 Are you aching to try fishing but got no idea where to start? Fishing may seem a calm activity at first sight, but there is more to know than just grabbing someone's rod and pail. Unknown to many, fishing is not merely sitting down while waiting for the fishes to get baited; it even needs a license. Most people go fishing to relax, but it may take some or great deals for some people who never took an effort to learn basic facts about fishing.
The Nature Insider deals with complicated fishing techniques and knows how to guide absolute amateur fishers. Instigating Roy Ericson's long-time passion for fishing, this site's purpose is to become a one-stop website for beginners who badly want to learn and become an expert in fishing. As fishing is not only for leisure purposes, there are various ways to make this activity a more purposeful part of life, whether for sports or livelihood.
With The Nature Insider, anyone can become an expert in fishing with the right amount of knowledge and passion for upgrading their fishing skills. Be at ease and start your fishing journey right now.
The Nature Insider values safety over everything else.
No matter how amateur or expert a fisher is, there is no guarantee of an accident. Thus, it is imperative to prioritize safety precautionary measures like having essentials at hand (sunscreen, rain gear, and first aid kit), staying hydrated, and equipping with a PFD (personal floatation device). The Nature Insider also ensures proper measurement of the rod for utmost versatility against the fish's movement upon removing the hook.
The Nature Insider guides an expert fisher mindset.
Any angler's goal is to catch more fish than they did before to symbolize their progress. However, getting more fishes requires ample patience and dynamic tactics that might be difficult for beginners. Thus, The Nature Insider is here to give various techniques and processes (adding or subtracting weight and changing locations) to catch more fishes while teaching the value of patience.
The Nature Insider never skips fishing etiquette.
Like any other hobbies, fishing also needs etiquette, not only to the environment but also to the other anglers nearby. Good fishing, especially in public places, values respect towards other anglers (maintaining 50 to 60 feet away) to give them enough space. The Nature Insider's etiquette in fishing can also transcend to teaching how much fish an angler can get, as well as spots that have reservations.
Feeling lost? Fretless and let The Nature Insider pave the way for your fishing journey!
Safety tips, fisher mindset, appropriate etiquettes, and even acquiring a fishing license? The Nature Insider has it all for you in just a few clicks of their beginner-friendly website! Besides valuable tips and advice to establish your fishing experience, this site also provides blogs about basic fishing knots, the most accessible fishes to catch, and locations suitable for amateur anglers. No matter how young or old you are, there is no limit to fishing as long as you have the will to expand your knowledge and skills with the help of The Nature Insider.