Safety tips to follow while shopping online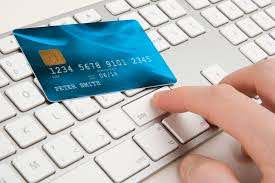 The pandemic situation has forced us to stay indoors and it is wise to stay within the four walls of our home as much as possible. This has also been a time where we cannot go out to shop frequently and hence, made us look towards an alternative to buy various things online. At current period where people have started opting for Tele Consultation services in even Medical sector, online shopping is seeing an immense growth in their sales.
Online shopping is convenient since one can just scroll through the site even from mobile phones, adding the chosen items to the virtual shopping cart, and place an order. We are already aware of various advantages that online shopping brings to us but as they say, every coin has two sides, which reveal a darker side.
However, you should not worry, if you take care of a few things, which will make it efficient and safe for you!
Here are few tips from our experts that can help you remain aware and shop securely:
1) Use verified apps and websites: While everything is available in one click, remember that there are many fraudulent websites online that get hold of customers, who don't pay as much attention
2) Be cautious while using unknown sites: If you're giving access of your information to any app or a website, make sure by rechecking if it's safe and preferably, read the reviews and check for ratings. For an example, if you're purchasing a garment, check if there are any previous reviews
3) Be sure that your payment is done only using a safe method: Any website that runs online should offer legitimate means of transaction like PayTM, PayPal, Visa, MasterCard, etc. Don't make payments in blind faith, and it is always better to double check your bank account details before and after making the payment
4) Maintain distance while receiving your package: Remember the norms of social distancing? Yes, those need to be followed at all times. Wear a mask before you step out of your gate to receive your package' Or better still, opt for a no-contact delivery
5) Sanitization is Safety: Corona is a dreadful disease, but it will be of no harm if you choose to be careful. Open a package only after you have sanitized it properly
6) Make a video while opening your package: Especially if you've purchased an electronic gadget or a smartphone, make sure that you shoot a video while unboxing it. In any case of damage, you'll then be able to claim for another product, as the video will be a handy evidence
7) Wash your hands: Wash your hands thoroughly with soap and under running water for at least 60 seconds. We know you're already tired of listening to this time and again, but until you develop this habit, it needs to be reminded that it's absolutely necessary to wash your hands!