Follow These 4 Lifestyle Secrets For A Tidy Home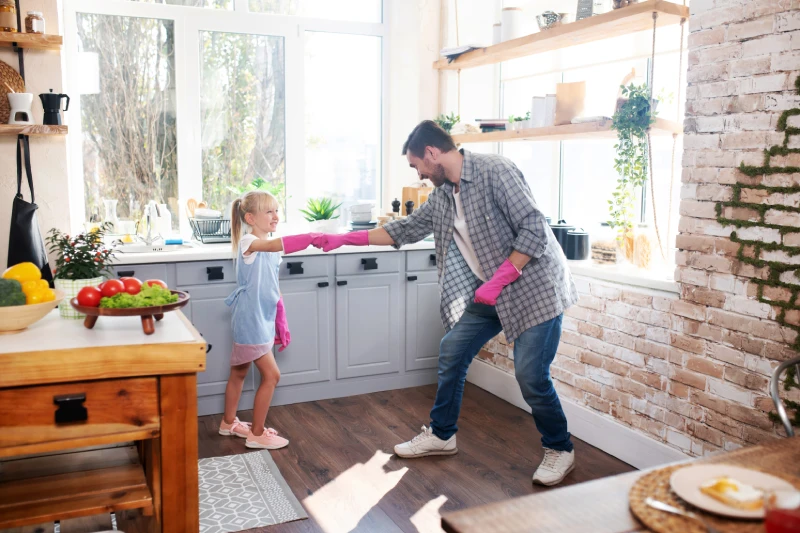 Walking into a disorganized, cluttered home can stress you out instantly. On the other hand, coming home to a clean place will make you feel happy and comfortable.
A neat home doesn't just improve your mood but prevents allergies as well. When you don't regularly clean your home, the growth of bacteria increases and results in respiratory problems, like rhinitis and asthma. A messy home even attracts allergens, such as pollen, dander, and dust mites. These allergens lead to health issues, including skin infections, watery eyes, a runny nose, and cough.
Nothing is more essential than the health of your family members. To safeguard their health, you need to keep your home tidy. Here's how:
Dispose Of Trash Properly
Improper waste management causes a significant impact on health. For instance, unattended waste draws rats and flies, which can spread diseases. Thrown objects like cans are breeding grounds for mosquitoes, which are also carriers of diseases, such as dengue and malaria. Furthermore, improper waste management contributes to air pollution and climate change.
Thus, you must practice proper waste management. Make sure that you use a separate trash can in the kitchen for wet waste and another for dry goods. Empty and clean your trash cans regularly. Wash the trash can with warm water and a liquid detergent weekly to reduce the smell. You can also avail of removal services from companies like Dirt Cheap Rubbish Removal. 
Good waste management contributes to better water and air quality and lowers greenhouse gas emissions. So, by practicing proper waste disposal, you're doing your part to protect the environment.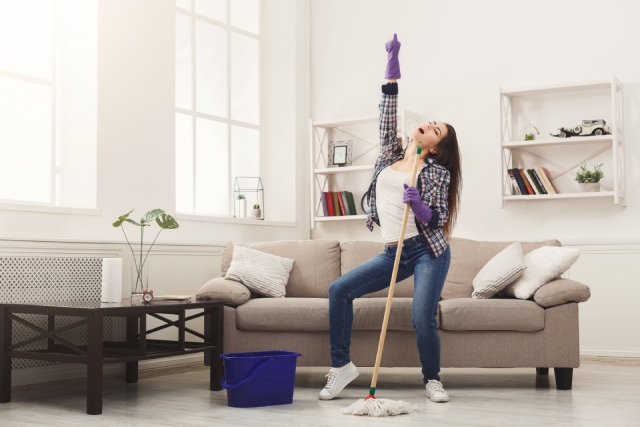 Wipe Surfaces
Ceilings and walls get dirty over time, so you'll have to clean them regularly too. Dust every wall, corner, chandelier, and ceiling fan once a week to remove cobwebs.
You can invest in a microfiber cloth to get rid of dust in your home easily. This cloth includes negatively and positively charged fibers on its surface. With these components, it attracts dirt and dust as you wipe dusty areas.
When you use the microfiber cloth, ensure that it's damp. Rinse it when it starts to leave dirt or turn the surface gray. Wash it with hot water after every use to keep it in optimal condition.
Declutter
One of the best tips in maintaining an orderly house is removing clutter. Consider clearing away gifts and accessories displayed on cabinets to reduce dust.
Here are other effective ways to declutter your home:
Remove unnecessary materials: Unnecessary things may include papers, trash, wrappers, old sticky notes, magazines, and junk mail in your workspace at home. Store office supplies, like paper clips, pens, and push pins, in flat storage bins. Discard broken supplies and dead plants.
Sort out files: Check the content of each document to determine whether you still need the file. Shred unimportant papers and compile essential files to save up space.
Inspect every bedroom: As you examine each bedroom, identify items that you no longer need to prevent pests and mildew.
Organize other areas: Organize other areas, like tables, countertops, desks, and bookshelves. Check your pantry and storage and see if there's anything that needs to be thrown.
Recycle: Recyclable materials, like paper, plastics, and glass, should be placed in a recycling bin.
Donate old clothes: Go over your wardrobe, pick clothes that you no longer wear, and donate them.
Host a yard sale: Aside from donating, you can hold a yard sale. You'll earn while getting rid of many things.
Apply the four-box method: If you want to be more efficient, you can use this method. Gather four boxes and label them 'give away,' 'keep,' 'relocate,' and 'trash.' After assessing each area of your home, put the items you've collected into the applicable box.
To keep some valuable items, store them in an airtight container with a lid and place the container somewhere safe, so your children won't mistake them for toys.
Buy A Doormat Or A Boot Tray
Dust particles accumulate at the bottom of the shoes. To control the amount of dust that builds up over time, buy a doormat with bristles that can hold the dust. Vacuum the doormat every other day to reduce any excess dirt. Encourage everyone to wipe their footwear on the mat before they enter your home.
Another option is to get a boot tray. Family members and guests can remove their shoes as soon as they step into your place. Provide them with house slippers, so they won't have to walk barefoot around your home.
Key Takeaway
Though keeping a tidy home is a chore, it's a fulfilling activity that benefits both your mental and physical health. All you have to do is follow these lifestyle secrets.